Georgia Cooking Schools
The relaxed food tradition in Georgia is certainly able to stand on its own against any region's cuisine, but the modern culinary environment in the state promotes a progressive understanding of food that departs from some longstanding southern traditions.  For student chefs, that means the state is full of educational opportunities at cooking schools, universities and community colleges.
Shrimp and Grits is a Georgia dish most closely aligned with the bountiful shrimp waters off the coasts of cities like Savannah.  Seafood stews and other ocean dishes have become national treasures for savvy foodies who recognize Georgia's unique coastal cuisine.  But BBQ is equally as famous in a state that features sub-regional preparations that coax unique flavors from beef and pork.
The agricultural presence in the state boasts strong poultry, dairy and vegetable sectors that provide Georgia chefs with plenty of fresh ingredients to plate.  Pecans and peanuts are perfect canvases for accomplished confectioners who lace them with salty caramel and chocolate.
Atlanta is a sprawling urban outpost that supports diverse culinary experimentation and a wide range of ethnic influences. Food runs the gamut from down-home comfort food to Spanish tapas and nouvelle French food.  Soul food was born of the South, and it is proudly featured on the Georgia food landscape.  Greens and Black-eyed Peas are served alongside slow-cooked Barbecue and grits for a classic southern experience, but Georgia chefs also test their creativity with progressive interpretations of modern dishes.
Wherever you land as a culinary student, it is important to become vested in the local food culture. In Georgia, tap larger cities for the widest range of food offerings, but don't forget regional food events that allow chefs to push the envelope of inspired cuisine.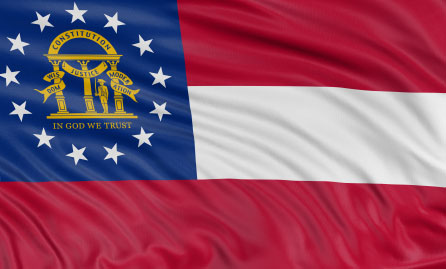 Georgia Food Festivals For Culinary Learning
Culinary school extends beyond the four walls of your student kitchen, so if you know what's good for you, you'll find ways to add to your education by soaking up some of Georgia's food culture.  Get to know the best restaurants and chefs in your area, so that you have a handle on where you might fit in.  Dissect local trends and identify regional ingredients that make the area's cuisine unique.  Whatever food knowledge you absorb during school, finds its way into your emerging culinary point of view, so checking out the local food scene is an education in itself.
Local festivals and regional food events provide opportunities to interact with local chefs and other like-minded foodies.  Volunteering in a festival kitchen is a fun way to learn from local pros firsthand, and lots of festivals now include student categories in cooking throwdowns and other competitions.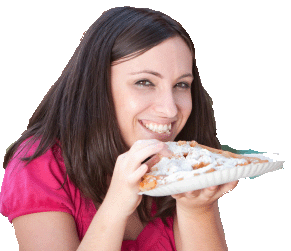 Vidalia Onion Festival – For 35 years, this locale food gathering has celebrated the local culinary celebrity known as the Vidalia Onion.  People come from far and wide to indulge in this springtime delicacy, as prepared by standout Georgia chefs.  Students gain valuable insight into a staple crop that helps define regional cuisine.  Chef competitions offer venues for rising stars and students to showcase their culinary prowess with creative Vidalia creations.
Celebrity Chef Tour
Taste of Atlanta – The taste showcases the best local creations in the wine, beer, food and cocktail categories.  Food ranges across the spectrum from Thai and other international cuisine, to local favorites like BBQ.  Barcraft and other beverage throwdowns are put forth alongside culinary competitions for a complete foodie experience that will not leave guests hungry OR thirsty.
International Dairy-Deli-Bake Expo
Professional Culinary Associations in Georgia
Remember that as a student you may qualify for nice discounts on student memberships to regional professional associations. Use these organizations to gain discounted entrance to national and regional conferences, and members-only seminars and educational programs.  Networking with like-minded industry professionals leads to a cross-pollination of culinary knowledge, and future employment opportunities for passionate students.
Georgia Chef's Association – The Atlanta chapter of the American Culinary Federation was honored as the organizations best chapter of 2008
Georgia Restaurant Association
Georgia Hotel and Lodging Association
Compete for a Chef Job in Georgia
Getting a culinary education is about mastering classical kitchen techniques, and applying them in a skillful and consistent manner.  Whatever school you choose should have the tools in place to facilitate your theoretical and practical growth as a chef.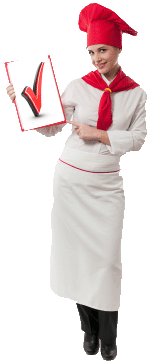 Career assistance and job placement success
Internships/externships and apprenticeships with industry leaders
Student-run kitchens that are equipped with the essential tools of the trade
Chef/instructors with strong ties to the local industry
Public restaurants that place students in real life culinary situations
Noted Alumni
Be on the lookout for special programs and partnerships with the private sector. For instance, If you attend either the Atlanta Collaborative Kitchen or Gwinnett Technical College then you may be a candidate for an internship with Publix supermarkets.
Whatever school you choose, keep your eye on your ultimate goal of gainful employment.  Chef salaries vary greatly depending on location, type of restaurant, economic climate, and your personal level of education and achievement.  But experienced chefs can expect to make around $30-50,000 at many properties.  The sky is the limit for skilled chefs who develop their brand, or their own restaurant, into recognizable earners.
Georgia Cooking and Culinary Arts Schools
International Culinary Schools at the Art Institutes of Atlanta is one of the most prestigious programs in the country. The Atlanta campus is just one of 32 locations strategically placed in metro-areas around the U.S. This particular campus also offers a diverse number of degrees, ranging from diplomas and certificates to full on Culinary Arts degree. The curriculum emphasizes international cuisine and teaching all the skills you'll need to hit the ground running in a top kitchen. This program puts you to work in state-of-the-art teaching kitchens almost immediately, and graduates you to real life restaurant work in a student run restaurant. Programs include: Bachelors in Culinary Arts Management, Bachelors in Food and Beverage Management, Associate's of Culinary Arts, Associate's of Wine, Spirit and Beverage Management, Diploma Baking and Pastry, and Diploma Culinary Skills.
Le Cordon Bleu Culinary Arts Academy – Atlanta - is based on the same curriculum as the world-famous Le Cordon Bleu in Paris, France. For serious would-be chefs, this is world-class culinary training. Classic French cuisine and solid kitchen foundations, like knife handling and recipe analysis, help students practice cranking out food in a brigade system kitchen hierarchy. Degree programs include: Associate's Le Cordon Bleu Culinary Arts and Certificate Le Cordon Bleu Patisserie and Baking.
The Atlanta Collaborative Kitchen – Atlanta – A unique program that is designed to provide culinary training to financially disadvantaged students who are eager to become cooks, chefs and pastry chefs. TACK instruction is made possible through  partnerships with Open Hand Atlanta and the Atlanta Food Bank.
Georgia Colleges Offering Culinary, Restaurant Management, and/or Hospitality Degrees
Albany Technical Institute – Albany – Culinary Arts Diploma programs are shorter in length compared to the Culinary Arts Degree offered at this school.  A combination of theory and practical application of skills is presented in both programs, but the degree requires students to exhibit proficiency in reading, math, and algebra through testing and/or coursework.  The school offers a unique certificate for Culinary Nutrition Assistants.

Athens Technical College – Culinary Arts students choose from a wide range of programs for entry-level kitchen training.  Prep cook, food production, and other certificates get you in the door of any kitchen needing trained staff.  The Applied Science Associate's Degree requires deeper understanding of the theory of cooking, as well as proficiency in core subjects.  Hospitality and restaurant management is also taught alongside the kitchen skills certificate programs.

Berry College - Mt Berry

Chattahoochee Technical College – Marietta – Whether you are new to the industry, or simply seeking greater knowledge in the field that employs you, Chattahoochee has applicable programs in their Culinary Institute.  Safety, hospitality, and front of the house management skills are taught in a curriculum that emphasizes the fundamentals.

Clark Atlanta University – Atlanta

Coastal Georgia Community College – Brunswick

East Central Technical Institute – Fitzgerald

Floyd College – Rome

Fort Valley State University - Ft Valley

Georgia Southern University – Statesboro

Georgia State University School of Hospitality Administration – Atlanta – Advanced studies are not offered at every school, so if you intend to get a degree at the Bachelor's or Master's level, this program warrants a close look.  Just like any other four-year student, graduates must reach proficiency in core curriculum areas like math, reading, and communication.  Business and management principles are emphasized to prepare graduates for low and mid-level management work right out of the blocks.

Gwinnett Technical Institute - Lawrenceville

Life University – Marietta

Morris Brown College – Atlanta

North Metro Technical Institute – Acworth

Savannah Technical College – The Culinary Institute of Savannah is the name of the cooking school that promises to prepare graduates to gain certification as culinarians, by the American Culinary Federation.  Core competency in basic food production practices is paired with hands on training with all manner of kitchen tools and equipment.

University of Georgia – Athens

West Georgia Technical Institute - Lagrange
ACF Accredited Programs
Postsecondary
Atlanta Technical College
1560 Metropolitan Pkwy SW,
C/O Culinary Arts Department, Tamoura Jones,
Atlanta, GA 30310-4446
Phone: (404) 225-4533
Contact: Tamoura Jones - tjones@atlantatech.edu
Programs:
AAS Degree in Culinary Arts
Diploma in Culinary Arts
Chattahoochee Technical College
2680 Gordy Pkwy,
Mountain View Campus,
Marietta, GA 30066-3029
Phone: (770) 509-6350
Fax: (770) 509-6345
Contact: Hillary N. Gallagher, CCC - hillary.gallagher@chattahoocheetech.edu
Programs:
AAS Degree in Culinary Arts
Diploma in Culinary Arts

College of Coastal Georgia
1 College Dr,
Brunswick, GA 31520-3614

Phone: (912) 510-3326
Fax: (912) 279-5878
Contact: Steven L. Ingersoll - singersoll@ccga.edu
Programs:
AAS Degree in Culinary Arts

Culinary Institute of Savannah At Savannah Technical Institute
5717 White Bluff Rd,
Savannah, GA 31405-5521
Phone: (912) 443-5792
Fax: 912-303-1760
Contact: Jean Yves A. Vendeville, CEPC, AAC - jvendeville@savannahtech.edu

Programs:
AAT Degree in Culinary Arts
Diploma in Culinary Arts
Gwinnett Technical College
5150 Sugarloaf Pkwy,
Lawrenceville, GA 30043-5702
Phone: (678) 226-6625
Contact: Katherine Davies Crean, CSC, CCE - kcrean@gwinnetttech.edu

Programs:
AAS Degree in Culinary Arts
Diploma in Culinary Arts
North Georgia Technical College - Blairsville Campus
121 Meeks Ave,
Blairsville, GA 30512-2983
Phone: (706) 779-8135
Contact: Danielle K Vaughn - dvaughn@northgatech.edu
Programs:
AAS Degree in Culinary Arts
Culinary Arts Diploma
North Georgia Technical College - Currahee Campus
8989 Highway 17,
Toccoa, GA 30577-8864
Phone: (706) 779-8135
Contact: Alexander J. Bladowski, CEC, CCE - abladowski@northgatech.edu
Programs:
AAS Degree in Culinary Arts
Diploma in Culinary Arts
Southern Crescent Technical College
501 Varsity Rd,
Attn: Chef Patrick Boutier,
Griffin, GA 30223-2042
Phone: (770) 228-7348
Contact: Patrick Boutier, CEC, CCA - patrick.boutier@sctech.edu
Programs:
AAS Degree in Culinary Arts
Culinary Arts Diploma

The International Culinary School At The Art Institute of Atlanta
6600 Peachtree Dunwoody Rd,
100 Embassy Row,
Atlanta, GA 30328-6773
Phone: (770) 689-4830
Fax: (678) 579-1214
Contact: Ken Celmer - kcelmer@aii.edu
Programs:
AA Degree in Baking and Pastry
AA Degree in Culinary Arts
BS Degree in Culinary Arts Management
BS Degree in Food and Beverage Management
Diploma in Baking and Pastry Arts
Diploma in Culinary Arts
Secondary
Allatoona High School
3300 Dallas Acworth Hwy NW,
Acworth, GA 30101-7659
Phone: (770) 975-6503
Contact: Ann Alejandro, MAED - Anne.Alejandro@cobbk12.org

Effingham Career Academy
2940 Ga Highway 21 S,
Rincon, GA 31326-3337
Phone: (912) 754-5610
Fax: (912) 754-5611
Contact: Krtstal Shuman - kshuman@effingham.k12.ga.us

Grayson High School
50 Hope Hollow Rd,
Loganville, GA 30052-7897
Phone: (770) 554-7082
Fax: (770) 554-7084
Contact: Matthew Neal - Matt_Neal@Gwinnett.k12.ga.us

Jordan Vocational High School
3200 Howard Ave,
Columbus, GA 31904-7857
Phone: (706) 748-2819
Fax: (706) 748-2824
Contact: Austin G Scott - ascott@mcsdga.net

Lambert High School
Culinary Arts Pathway
805 Nichols Rd,
Suwanee, GA 30024-1603
Phone: (678) 965-5050
Fax: (678) 965-5051
Contact: Laura King - laking@forsyth.k12.ga.us
Marietta High School
1171 Whitlock Ave SW,
Julie O'Meara, Dir. Ext 2153,
Marietta, GA 30064-1932
Phone: (770) 428-2631 x2153
Contact: Timothy R. Brown - tbrown@marietta-city.k12.ga.us

Maxwell High School of Technology
990 McElvaney Ln,
Lawrenceville, GA 30044-2300
Phone: (770) 963-6838
Fax: (770) 338-4612
Contact: Debbie Grant - debbie_grant@gwinnett.k12.ga.us

Miller Grove High School
2645 DeKalb Medical Pkwy,
Lithonia, GA 30058-4990
Phone: (678) 875-1212
Fax: (678) 875-1010
Contact: Keio V. Carter Gayden - Keio_Gayden@dekalbschoolsga.org

Newton College and Career Academy
144 Ram Dr,
Covington, GA 30014-1956
Phone: (770) 788-5478
Contact: Scott Quinlan - quinlan.scott@newton.k12.ga.us

North Gwinnett High School
20 Level Creek Rd,
Suwanee, GA 30024-1799
Phone: (770) 945-9558
Contact: Lara C. Knapp-Storm - Lara_C_Knapp_Storm@gwinnett.k12.ga.us

North Paulding High School
300 N Paulding Dr,
Dallas, GA 30132-6675
Phone: (678) 401-6204
Contact: Jean M. Fierro-McCarthy

Pope High School
3001 Hembree Rd NE,
Marietta, GA 30062-4202
Phone: (770) 578-7900
Fax: (770) 578-7902
Contact: Bradley J. Klink - bradley.klink@cobbk12.org
Rockdale Career Academy
1064 Culpepper Dr SW,
Attn: Wes Goodman,
Conyers, GA 30094-5985
Phone: (770) 888-5677
Fax: (770) 388-5678
Contact: Catherine L. Harris - charris@rockdale.k12.ga.us

South Forsyth High School
585 Peachtree Pkwy,
Att: Dawn Martin, Rd, Ld,
Cumming, GA 30041-6821
Phone: (770) 781-2264 x100157
Fax: (770) 888-11224
Contact: Dawn Martin - DMartin@forsyth.k12.ga.us

South Paulding High School
1364 Winn Rd,
Douglasville, GA 30134-5301
Phone: (770) 949-9221
Fax: 770-949-9239
Contact: Patrice Martin - pmartin@paulding.k12.ga.us
Ware County High School
Culinary Arts
700 Victory Dr,
Waycross, GA 31503-8856
Phone: (912) 287-2351
Contact: Jennifer Johnson - fjjohnson@ware.k12.ga.us

West Forsyth High School
4155 Drew Rd,
Attn: Cooper Sweat,
Cumming, GA 30040-9441
Phone: (770) 888-3471 x 331538
Fax: 770-888-1158
Contact: Cooper Sweat - csweat18@forsyth.k12.ga.us
William S. Hutchings College and Career Academy
1780 Anthony Rd,
Macon, GA 31204-5904

Phone: (478) 779-2562
Contact: Stuart G. Hardy, CEC, CCA - stuart.hardy@bcsdk12.net

Woodville-Tompkins Technical and Career Institute
151 Coach Joe Turner St,
Savannah, GA 31408-3437
Phone: (912) 395-6750
Contact: Carl E. Dyson-Bosier - Carl.Dyson-Bosier@sccpss.com
Find A Local Culinary School With Open Eligibility Today!
Culinary Training
Top Schools
Majors
Degree Types
Career Information