Wisconsin Culinary and Pastry Arts Schools
The Wisconsin food culture is a one-of-a-kind blend of eclectic influences. A bounty of cranberry bogs, excellent freshwater fish, wild game, beef, and morel mushrooms, each plays to a dynamic scene that is often eclipsed by one of Wisconsin's most noted dairy exports – Cheese.
Cheese curds, milk, and butter are some of Wisconsin's important contributions to the national food economy, but the state is also a large producer of snap beans, corn, oats, cherries, and maple syrup.  Almost all of the nation's ginseng is grown in Wisconsin. (www.ginsengboard.com)  "America's Dairyland", is a proud moniker for residents who are probably glad not to be called 'ginsengheads'; but there is more here than meets the eye.  As a culinary student, look beyond the obvious to soak up some of the state's rich food output.
There is a strong beer tradition in the state, launched by early German immigrants who settled on the shores of Lake Michigan.  But those same immigration patterns brought Polish, Norwegian, and Italian influences to the state's food and beverage traditions.  In Milwaukee, the expansive presence and scope of authentic ethnic restaurants makes for an adventurous culinary landscape – one that should be mined by chef students for diverse culinary inspiration.
Wisconsin colleges and universities offering culinary arts and hospitality degrees are not in short supply. Urban centers like Waukesha, Madison, and Racine cater to eager foodies looking for the educational credentials to set them apart in the kitchen.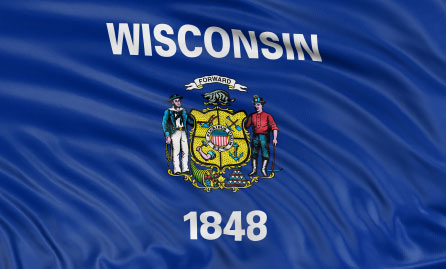 Tips for Choosing a WI Cooking School Program
The goal for culinary students is to carve out a niche within the job market, which is competitive. Choose a school amply armed with these facilities and services to land you squarely on your desired career path:
Well-equipped, state-of-the-art, student/teaching kitchens
Accomplished chef/instructors who are familiar with industry best-practices
Chef internships, externships and/or apprenticeships that place you in top-notch restaurants and hotels
Career guidance and job placement that get you up and running smoothly, and keep you rolling along
Four-year colleges and universities typically offer Bachelor's Degrees with a business emphasis, such as hospitality and restaurant management, food technology, or food and nutrition studies. Community and technical colleges deliver the bulk of your hands-on culinary arts training. Popular two-year Associate's, and one-year Certificate and Diploma programs, are skills-based with only basic business courses in the curriculum.
Wisconsin's Food Scene: Your Educational Mission
No culinary education is complete without a thorough survey of the regional food environment. Wherever you finally enroll in culinary school, sample the local fare as a requisite part of your culinary education.
Identify top-rated regional chefs and plunder their menus for insight into local food trends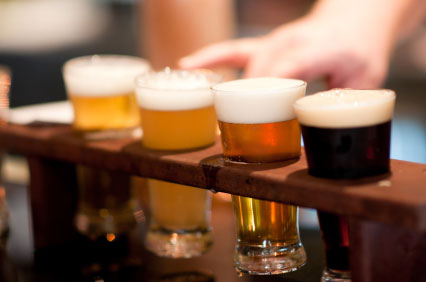 and their creative uses of regional ingredients. Take what you learn back to your campus kitchen and apply it to your own vision. Walleye, cheese curds, beer, and brats all have a place within your culinary point of view, so don't sell your education short by dismissing the significance of local offerings.

Visit regional food festivals, where you'll discover concentrations of culinary talent, traditional foods, locally produced wine and beer, and chef cook-offs ala Iron Chef America. Add these to your academic calendar:
U.S. Championship Cheese Contest, Wisconsin
Annual Morel Mushroom Festival, Muscoda
Warrens Cranberry Festival, Warrens
Annual Kohler Food and Wine Experience, Kohler
Annual Food for Thought Festival, Madison
Land a Job as Chef or Cook in Wisconsin
Seek fertile job markets in Wisconsin's larger metro areas, including Green Bay, Milwaukee, Madison, and Kenosha/Racine. Each of these localities embraces progressive cuisine, which fosters a dynamic restaurant culture for sophisticated foodies to enjoy.
Salaries vary for food pros within the state. Experience, education, prevailing economic conditions and a host of other factors influence your take home pay wherever you work. But there is no question that a comprehensive culinary education elevates your entry-level potential, as well as your upward mobility within the industry.
Build your reputation and career cred through professionalism and hard work.  Your dedication will be rewarded by an industry that tends to promote from within. Expect sous chef salaries across the state to range between $29,000 and $35,000 annually.*
Wisconsin State Colleges, Community and Technical Colleges Offering Culinary, Restaurant Management, and/or Hospitality Degrees
Wisconsin Technical College System – This vocational school system represents easy access to a comprehensive culinary education.  Throughout the state, technical colleges engage students in various levels of culinary learning.  Associate's Degrees and Certificates are dispensed through programs that lay solid theoretical foundations, before challenging students with technical instruction that occurs in the classroom and in kitchen lab settings.
Classical cooking techniques are imparted by experienced instructors who bring their job experiences to the teaching kitchen.  Purchasing, food cost control, personnel management and kitchen supervisory principles are advanced components of the Associate's Degree programs, which help students understand the hospitality industry through the eyes of a chef/manager.
Associate's in Culinary Arts Degrees are obtained at these Wisconsin campuses: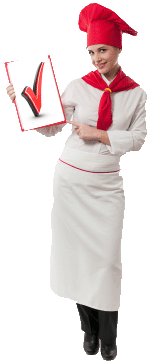 Blackhawk
Fox Valley
Lakeshore
Madison Area
Milwaukee Area
Morraine Park
Nicolet
Associate's Degrees in Culinary Management are available on select campuses:
Milwaukee Area
Southwest Wisconsin
Waukesha County
Western Wisconsin
One-year Certificates at these campuses provide a fast-track option for students eager to get to work:
Southwest Wisconsin – Culinary Specialist Certificate
Milwaukee Area – Culinary Assistant Certificate
Wisconsin has a wide variety of culinary training programs available statewide.
Blackhawk Technical College – Janesville

Bryant and Stratton College – Milwaukee – Hotel and Restaurant management graduates are awarded an Associate's Degree that demonstrates competency in areas like budgeting, cost control, service principles, food and beverage operations, sanitation, and sales.  Appropriate for students whose ambitions include middle or upper-level management job security within the hospitality industry.

Chippewa Valley Technical College - Eau Claire

Fox Valley Technical College – Appleton

Gateway Technical College – Kenosha

Lac Courte Oreilles Ojibwa Community College – Hayward

Lakeland College – Sheboygan

Madison Area Technical College – Madison

Mid-State Technical College - Wisconsin Rapids

Milwaukee Area Technical College – Milwaukee

Moraine Park Technical College - Fond Du Lac

Nicolet Area Technical College – Rhinelander

Northeast Wisconsin Technical College - Green Bay

Southwest Wisconsin Technical College – Fennimore

University of Wisconsin Stout - Menomonie- Food is on the front burner here, with undergraduate majors in Food Systems and Technology that include concentrations in these areas;  Food systems management, Food merchandising, Food science, Food communication, and Food packaging.  Within the Hotel, Restaurant and Tourism Management Department, graduates earn Bachelor's of Science Degrees that provide advanced training, to be applied in a wide cross-section of hospitality employment settings.  Job placement is high after graduation since the reputable school is highly recruited by the industry.

Viterbo College - La Crosse

Waukesha County Technical College - Pewaukee

Western Wisconsin Technical College - La Crosse

*Source: Indeed.com
ACF Accredited Programs
Postsecondary
Blackhawk Technical College
6004 S Prairie Rd.,
Janesville, WI 53546-9458
Phone: (608) 757-7696
Fax: (608) 743-4407
Contact: Joseph J. Wollinger, CEC, CCE - jwollinger@blackhawk.edu
Programs
AAS Degree in Culinary Arts
Fox Valley Technical College
PO Box 2277,
1825 N Bluemound Dr.,
Appleton, WI 54912-2277
Phone: (920) 735-5643
Fax: (920) 735-5655
Contact:Jeffrey S. Igel, CEC, CCE, CCA, AAC - chefjeff@fvtc.edu
Programs
AAS Degree in Culinary Arts
Madison Area Technical College
3550 Anderson St.,
Madison, WI 53704-2520
Phone: (608) 246-6100
Fax: (608) 246-6316
Contact: Paul J. Short, CEC - PShort@madisoncollege.edu
Programs
AAS Degree in Culinary Arts
Technical Diploma in Baking and Pastry Arts
Milwaukee Area Technical College
700 W State St.,
Milwaukee, WI 53233-1419
Phone: (414), 297-6861, (414) 297-7897
Contact: Mary Dess - dessm@matc.edu, John F. Reiss, CEC, CCE - reissj@matc.edu
Programs
AAS Degree in Baking and Pastry
AAS Degree in Culinary Arts
Waukesha County Technical College
800 Main St.,
Pewaukee, WI 53072-4601
Phone: (262) 691-5254
Fax: (262) 691-5123
Contact: Bradley Beran - bberan@wctc.edu
Programs
AAS Degree in Culinary Management
Find A Culinary School near Ashburn With Open Eligibility Today!
Culinary Training
Top Schools
Majors
Degree Types
Career Information