Earn a Culinary Arts or Pastry Arts Degree in Ohio

Across Ohio, you'll find a variety of venues for earning a chef's education.  Career institutions are dedicated to promoting your culinary career, and in major metro areas like Cleveland, Cincinnati and Columbus, culinary arts students enjoy exposure to fertile gastronomic grounds.
Post-graduation employment for Ohio culinary arts professionals includes opportunities in vocational roles like pastry chef, line cook, sous chef, hospitality manager, or food and beverage specialist.  Define your professional goals, and then move your career forward with an Ohio culinary arts education.
Culinary Education includes Local Food Exposure
A requisite part of your education includes a heavy dose of local food culture.  Try these proven practices, to help form your culinary point of view, and bolster your presence within the local food scene.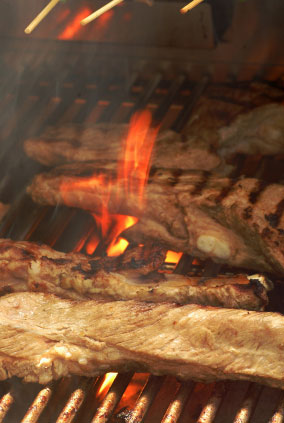 Eat your way through the best-reviewed area restaurants.
Learn chefs' names, their specialties; and whenever possible, introduce yourself.
Explore local and seasonal ingredients with an eye toward flavor nuances that are regionally distinct.
Add a few food and wine festivals to your academic calendar.  Epicurean gatherings are goldmines for professional career building.  People who attend food festivals are already within your food-loving target market, and the chefs who put their talents on display are your future employers.
Taste of Cincinnati
Annual Cleveland Wine Festival
National Hamburger Festival, Akron
Annual Taste of Cleveland
Ohio Sauerkraut Festival, Waynesville
Make sure your culinary arts school has a few important components in place, to propel your career forward.  Some key features of a worthy culinary arts program include the following:
Internship/externship opportunities, as part of your culinary arts curriculum
Apprenticeship referrals, to place you under the tutelage of industry leaders
Well-equipped, state-of-the-art teaching facilities that place you in professional kitchen settings
Student-run restaurant and catering ventures, preferably open to the public endeavors that provide hands-on experience managing high-volume enterprises
Career guidance and continuing education opportunities
Job boards and placement services
Study abroad programs
Competing for a Chef's Job in Ohio
Best bets for culinary employment are Cleveland, Cincinnati, Columbus and Toledo, where economies are thriving and where large concentrations of people fuel the food service industry.  The employment environment for culinary professionals is competitive in these areas, so don't expect to land an executive chef's job right out of school.
Salaries vary across particular kitchen jobs, be they entry-level or advanced, but other factors also influence your post-graduate earning potential.  Consider the following, as you gauge your salary expectations: professional experience, education, location, type of establishment, and general economic climate.
The good news for chef students is that culinary arts education definitely contributes to increased mobility within the profession.  The hospitality industry promotes from within, so your climb through the kitchen 'brigade' hierarchy will be rewarded with pay increases at every step.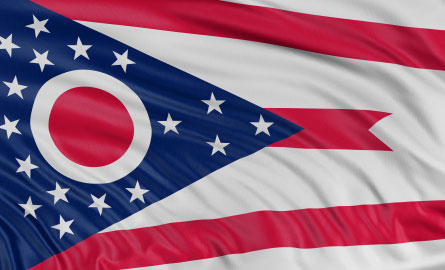 List of Ohio Cooking Schools
International Culinary Schools at the Art Institutes of Ohio is a popular installment of the very competitive culinary arts and pastry arts programs affiliated with The Food Network. This program was revamped a few years ago to provide world-class curriculums for today's culinary professionals. Fundamentals of international cuisine, classical French techniques, and traditional kitchen skills provide ample know-how for competing in the hospitality employment market. Degree programs in Cincinnati: Associate's in Culinary Arts, Baking and Pastry Diploma, and Professional Cooking Diploma.
Columbus Culinary Institute is a state-of-the-art professional cooking school with curriculums in place that are designed to launch competitive culinary careers.  The 20-month immersion program is committed to teaching a comprehensive set of kitchen skills, including industry-standard culinary technique and professional cooking practices. Marketing and management training are also included, to increase post-graduation employment opportunities.
Ohio State Colleges, Community and Technical Colleges Offering Culinary, Restaurant Management, and/or Hospitality Degrees
Ashland County-West Holmes Career Center – Ashland

Ashland University – Ashland

Bluffton University – Bluffto

Central State University – Wilberforce

Cincinnati State Technical and Community College – Cincinnati

Columbus State Community College – Columbus

Cuyahoga Community College – Cleveland

Hocking Technical College – Nelsonville

Jefferson Community College - Steubenville

Kent State University – Kent

Lakeland Community College – Kirtland

Lorain County Community College – Elyria

Miami University – Oxford

Ohio State University – Columbus

Ohio University - Athens-Southern Campus

Owens Community College - Toledo

Professional Bartending Schools of America – Cincinnati

Sinclair Community College – Dayton
Tiffin University – Tiffin

University of Akron Main Campus – Akron

University of Cincinnati – Cincinnati

Youngstown State University – Youngstown

Zane State College – Zanesville
ACF Accredited Programs
Postsecondary
Central Ohio Technical College
1179 University Dr.,
Newark, OH 43055-1766
Phone: (740) 366-9494

Programs
Associate Degree in Culinary Science Technology
Columbus State Community College
550 E Spring St.,
Columbus, OH 43215-1722
Phone: (614) 287-5061
Fax: (614) 227-5117
Contact: James R. Taylor, CEC, AAC, MBA - jtaylor@cscc.edu
Programs
AAS Degree Baking and Pastry
AAS Degree in Chef Apprenticeship
AAS Degree in Food Services and Restaurant Management
Cuyahoga Community College
180 Euclid Ave.,
Cleveland, OH 44114-2203
Phone: (216) 987-4085
Fax: (216) 987-4096
Contact: Karen Monath - karen.monath@tri-c.edu
Programs
AAB Degree in Culinary Arts
Hocking Technical College
3301 Hocking Pkwy.,
Nelsonville, OH 45764-9588
Phone: (740) 753-7608
Fax: (740) 753-9018
Contact: Susanna C. Krutsch - krutschs@hocking.edu
Programs
AAS Degree in Baking and Pastry
AAS Degree in Culinary Arts
Certificate in Baking and Pastry
Certificate in Cooking
Midwest Culinary Institute at Cincinnati State Technical and Community College
3520 Central Pkwy.,
Cincinnati, OH 45223-2612
Phone: (513) 569-1568
Fax: (513) 569-1467
Contact: Betsy LaSorella, CEPC - mary.lasorella@cincinnatistate.edu
Programs
AAB Degree in Culinary Arts
AAB in Pastry Arts
Owens Community College
351 1st St.,
Perrysburg, OH 43551-4485
Phone: (567) 661-7214
Contact: Joann Gruner - joann_gruner@owens.edu
Programs
Associate Degree in Culinary Arts
AAB in Pastry Arts
Certificate in Baking and Pastry
Sinclair Community College
444 W 3rd St.,
Dayton, OH 45402-1453
Phone: (937) 512-2381
Fax: (937) 512-5396
Contact: Derek Allen - derek.allen@sinclair.edu
Programs
AAS Degree in Hospitality Management and Tourism- Baking and Pastry
AAS Degree in Hospitality Management: Culinary Arts Option
Stark State College
6200 Frank Ave. NW,
Canton, OH 44720-7299
Phone: (330) 494-6170
Fax: (937) 512-5396
Contact: Leland Flanders, CEC - lflanders@starkstate.edu
Programs
Zane State College
1555 Newark Rd.,
Zanesville, OH 43701-2694
Phone: (740) 588-1334
Fax: (740) 588-1289
Contact: Marco Adornetto, CEC - madornetto@zanestate.edu
Programs
AAB Degree in Culinary Arts
Secondary
C-Tec Career and Technology Education Centers of Licking County
150 Price Rd.,
Newark, OH 43055-3319
Phone: (740) 364-2832

Diamond Oaks Career Development Campus
6375 Harrison Ave.,
Cincinnati, OH 45247-7818
Phone: (513) 574-1300
Fax: (513) 574-3953
Contact: Frank Barker - barkerf@greatoaks.com
Joliet Junior College
4465 S. Hamilton Rd.,
Groveport, OH 43125-9333
Phone: (614) 836-5725 x 1389
Fax: (815)280-2696
Contact: David J. Eichorn
Eastland Career Center
306 Martinsburg Rd.,
Mount Vernon, OH 43050-4225
Phone: (740) 393-2933
Fax: (740) 397-1659
Contact: Lance M. Stalnaker, CEC - lstalnaker@knoxcc.org
Lorain County JVS Culinary Academy
15181 State Route 58,
Oberlin, OH 44074-9753
Phone: (440) 774-1051 x 2340
Fax:(440) 774-2144
Contact:Timothy Michitsch, CEC, CCE, AAC - tmichitsch@lcjvs.net
Programs
Culinary Arts
Baking and Pastry
Scarlet Oaks Career Campus Great Oaks Career Campuses
1216 Houbolt Rd.,
Joliet, IL 60431-8311
Phone: (513) 771-8810
Fax: (513) 771-6575
Contact: Frank Barker - barkerf@greatoaks.com
Certificate & Job Training Programs
Guthrie Job Corps Center
3106 W University Ave.
Guthrie, OK 73044-8712
Phone: (405) 205-1504
Contact: Donna Betchan - betchan.donna@jobcorps.org
Talking Leaves Job Corps Center
PO Box 1066
5700 Bald Hill Rd.,
Tahlequah, OK 74465-1066
Phone: (918) 207-3430
Fax: (918) 207-3489
Contact: Linda Lear - Lear.Linda@jobcorps.org
Culinary Training
Top Schools
Majors
Degree Types
Career Information