Minnesota Cooking Schools
Minneapolis is the culinary epicenter in this state that hosts two of the most popular and competitive culinary schools in the country—AI's International Culinary School of Minnesota and Le Cordon Bleu Academy. Beyond these two powerhouses, you'll also find a good selection of excellent culinary programs and restaurant/hospitality management schools among the state's educational offerings for chefs.
Minnesota boasts a cornucopia of food influences that supports a strong food industry centered on production and processing.  Hormel is an industry giant that calls the state home, as well as Cargill, which is a giant food-related conglomerate.  Agricultural production is robust, with a strong showing in farming of beets, corn, peas and farm raised turkeys.
For chefs-to-be, this is good news since it makes for plenty of locally produced raw materials.  Dairy is also prevalent, with diverse offerings of cheese and other dairy-related output. In larger metropolitan areas like Minneapolis-Saint Paul, worthy chefs manipulate the local bounty in a way that brings national notoriety to the state's food culture.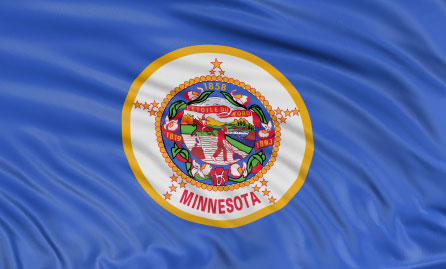 Why You Should Experience Lutefisk
Student chefs need lots of food exposure outside the classroom.  A great way to expand your food knowledge during school is to immerse yourself in the local food scene.  Check out top-reviewed restaurants, and acquaint yourself with the most celebrated local chefs.  Dissect their signature dishes and learn how they integrate key local and seasonal ingredients. This is experiential learning that is a requisite for any serious culinary student.
Minnesota is home to a thriving Norwegian-American heritage that continues to flavor the local fare. Some of the most unique culinary happenings are the annual fall Lutefisk dinners offered at rural churches throughout the state. If you're tackling culinary school in Minnesota don't miss this opportunity to soak up some of the local food culture.
A traditional Norwegian dinner stars lutefisk – a white fish preserved in lye and served with melted butter – and the famed potato flatbread known as lefse. It's a flat, almost crepe-like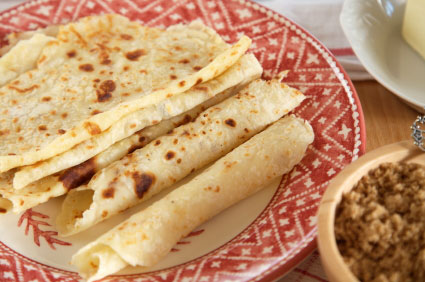 potato-bread that gets rolled up with butter and brown sugar to accompany most lutefisk meals.
Lefse and lutefisk preparations are handed down through families, so you probably won't see them on the menu in any Minneapolis restaurant. You may be dreaming of the award-winning dishes and spectacular seasonal menus you'll create as a future chef, but much of your culinary foundation will be born of your exposure to traditional recipes and cooking methods.
Choosing a Cooking School in Minnesota
The ultimate function of your culinary school education is landing you a job. Look for a school in MN that provides the following career-focused features:
Professional chef/instructors and noted guest chefs
On-site student-run restaurant that caters to a busy public
Internship, externship and apprenticeship opportunities that might include study abroad options
Well-equipped state of the art professional teaching kitchens and facilities
Ongoing career guidance through established relationships within the industry
Job placement help that includes a regularly updated job board
Give yourself another career advantage by joining a respectable professional association.  Regional chapters of these organizations provide students with access to like-minded professionals and offer valuable networking and educational opportunities. Many associations focus on education as part of their mission statement, so the groups promote scholarships, seminars, and other opportunities for continued learning.  Members-only access to these events is well worth the discounted student-membership fee these professional advancement associations command.
In Minnesota, you might gain an industry leg-up by aligning yourself with one of these professional groups:
Minnesota Chef Salaries
Depending on your educational credentials, you may land your first kitchen job as a line-cook or prep worker, or a bit a higher on the hierarchical cook's scale.  Be realistic about your expectations, and always be mindful that the industry promotes from within.  Today's top chefs are in many cases yesterday's prep cooks, so never fail to exhibit your passion for the craft - hard work is rewarded in most kitchens.
Salaries vary across the state based on a series of variables that include:  
Level of Education
Experience history
Internships and other supplemental learning activities
Type of restaurant
Location of restaurant
General economic climate
An entry level line cook will be an hourly staffer making around $8-$12/hr. With 2-3 years experience in a high –volume kitchen that includes some degree of successful supervisory and management level experience, you might be a candidate for a Minneapolis sous chef job that pays $30,000 - $40,000 annually.
A targeted, comprehensive education will fast track you to these coveted kitchen management positions. So if you are a serious-minded professional, refine your career goals and place yourself on the educational path that will get you where you want to go.
Minnesota Cooking Schools
International Culinary Schools at the Art Institutes of Minnesota in Minneapolis delivers a world-class culinary arts and pastry arts education designed for motivated and ambitious chefs. Curriculum emphasizes international cuisine including classic French culinary technique. Degree programs include: Bachelors Culinary Management, Bachelors Hospitality Management, Associates Baking and Pastry, Associates Culinary Arts, Certificate The Art of Cooking, and Certificate Baking and Pastry.
Le Cordon Bleu College of Culinary Arts in Minneapolis features one of the most highly regarded culinary curriculums – the famous French Le Cordon Bleu coursework. Modeled on the famous Paris school, here you are steeped in classic French cooking, kitchen skills, brigade system and traditional cooking methods. Programs of study include: Associates Le Cordon Bleu Culinary Arts, Associates Le Cordon Bleu Patisserie and Baking, and Certificate Le Cordon Bleu Culinary Arts.
Minnesota Community and Technical Colleges Offering Culinary Arts, Restaurant Management, and/or Hospitality Degrees
Alexandria Technical College - Alexandria

Anoka-Hennepin Technical College - Anoka

Century Community and Technical College - White Bear Lake

Central Lakes College – Brainerd – The Hospitality Certificate offered here is for individuals wishing to seize career opportunities available within a growing industry.

College of Saint Benedict – St. Joseph

College of Saint Catherine – St. Paul

College of Saint Scholastica – Duluth

Concordia College - Moorhead

Dakota County Technical College – Rosemount

Hennepin Technical College - Brooklyn Center-Eden Prairie – Culinary arts students will appreciate the well-constructed stable of training options at this technical school.  Fundamentals are emphasizes in all areas of food preparation and presentation.  Credentials that can be earned here include Culinary Arts Diploma, Associate's of Applied Science-Culinary arts, Culinary Assistant and Culinary Gourmet Technician, which the school classifies as an Advanced Technical Certificate

Hibbing Community College – Hibbing

Minneapolis Business College – Roseville

Minneapolis Community and Technical College – Minneapolis – Matriculate here for a comprehensive education in one of these disciplines: Culinary Arts A.A.S. Degree, Culinary Arts Diploma, Culinary Arts Certificate, Baking Certificate, Restaurant Management A.A.S. Degree, and Restaurant Management Diploma. Students are prepared for the workforce through advanced training in cooking labs, operating an open to the public restaurant, and working at community events.

Minnesota West Community and Technical College - Granite Falls

National American University – St. Paul

Normandale Community College – Bloomington

Northwest Technical College – Bemidji

Rasmussen College - Eagan-Mankato

Riverland Community College – Austin

Saint Cloud Technical College - Saint Cloud

Saint Johns University – Collegeville

South Central Technical College - North Mankato – Recently changed their educational mission and name.  South Central College offers a couple programs that might draw foodies, including an expansive agribusiness school that prepares students for food related careers in production and processing. Though there is no culinary school here, the college does have a noted Restaurant Management program that would be suitable for chef/entrepreneurs.

Southwest State University – Marshall

St. Paul Technical College – St. Paul

University of Minnesota - Crookston -Minneapolis
ACF Accredited Programs
Postsecondary
Hennepin Technical College – Brooklyn Park
9000 Brooklyn Blvd.,
Brooklyn Park, MN 55445-2320
Phone: (763) 488-2497
Contact: Richard W. Forpahl - rick.forpahl@hennepintech.edu
Programs
Associate Degree in Culinary Arts
Saint Paul College – A Community & Technical College
235 Marshall Ave.,
Saint Paul, MN 55102-1807
Phone: (651) 846-1736
Fax: (815)280-2696
Contact: Nathan Sartain, CEC, CCE - nathan.sartain@saintpaul.edu
Programs
AAS Degree in Culinary Arts
Diploma in Culinary Arts
Certificate & Job Training Programs
Hubert Humphrey Job Corp Center
1480 Snelling Ave. N.,
Saint Paul, MN 55108-2344
Phone: (651) 642-1133 x 139
Fax: (651) 917-0504
Contact: Paul Nikstad - nikstad.paul@jobcorps.org
Find A Culinary School near Ashburn With Open Eligibility Today!
Culinary Training
Top Schools
Majors
Degree Types
Career Information