Your Chef Career Begins in Michigan
The state of Michigan boasts the longest freshwater coastline in the United States, so you can bet there is a seafood culture that helps define the culinary landscape of coastal towns.  Passionate foodies should consider Michigan as one path to a well-respected culinary arts education, or as a launching pad for a notable culinary career.
The food culture of Michigan is a diverse mix of eclectic cuisine that illustrates the melting pot of influences brought to the state by Great Lakes commerce. Expect the concentrated population centers like Detroit and Grand Rapids to exhibit the greatest innovation among chefs, whose trend-setting creations are welcomed by sophisticated urbanites.
There is a rich tradition of education in the culinary arts in Michigan. The International Culinary School in Novi offers one of the country's most popular curriculums, and The Culinary Institute of Michigan indoctrinates students into the craft with world-renown degree programs.
Your cooking school education can be found at a number of different types of schools, so it is important to consider institutions like four-year universities, community colleges, technical/career colleges and stand-alone chef schools as possible sources for the various degrees that comprise the hospitality sector.  Distinguish between degrees like undergraduate, graduate, associate's or diploma/certificates and choose the one that constructs the best outline for the career you want.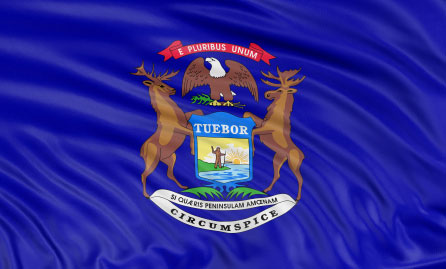 Michigan Cooking Education
Since your goals are career-motivated, make sure the school you choose is armed with the following tools to help guide you to a solid first job:
Student-run restaurant
Well-equipped training kitchens
Professional chef/faculty
Internship, externship and/or apprenticeship opportunities
Career guidance
Job placement services
Low student to instructor ratio
Accreditation from industry organizations
Pursuing a culinary arts degree for employment requires a focused approach that puts you on a rock solid career track, with a school that has your best interests in mind. The hospitality industry offers a wide range of employment opportunities, so it pays to refine your strategy and define your goals before choosing a school.   Various credentials like Certificates, Diplomas, Associate's Degrees and Bachelor's Degrees can be earned to propel your career in a focused way. 
Distinguish between programs that might emphasize areas of the business that are not in your wheelhouse, and those that offer precisely the right training for your intended specialty.
Certificates take a year or less to complete and prepare you for general employment as a line cook or other entry-level kitchen job. Diplomas are issued by schools that are focused on a single area of instruction like Culinary Arts.  The curriculums do not include basic skills requirements like those that might be found in an Associate's in Culinary Arts Degree Program. 
Associates candidates must exhibit proficiency in English, math and communication alongside their culinary achievements and internships.  Bachelor's Degrees emphasize business and management components, or advanced studies in a particular kitchen discipline.
Where to Look for a Chef's Job in Michigan
As part of your industry exposure, consider a membership in a regional professional organization such as the Michigan Chef de Cuisine Association, or the Southeast Michigan Personal Chef Association. Use connections like this to network for jobs in the short-term and long-term.  Maintain a student membership to gain access to valuable industry certifications, educational events and trade shows.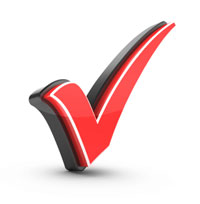 Valuable job boards are maintained by professional associations as a resource for bringing together members and prospective employers.  Scholarships for specific cooking education expenses are awarded to standout students.  Tap these and other resources to further your education and build your chefs resume with work experience in a variety of kitchen settings.
With the proper educational credentials and kitchen experience, an executive chef in Michigan can expect to make around 50K annually, but don't expect to step into such jobs right out of school.  Build your resume and exhibit the type of dedication that will set you apart in an industry that promotes from within.  Perseverance and a professional attitude go a long way toward realizing your culinary dreams.
Michigan's Regional Food Scene
Part of your culinary education must consist of regular forays into the regional food scene. Find out what restaurants and chefs are the most talked about and what they are famous for.  Contacts within the successful sphere of culinary trendsetters can only help you with internship and employment opportunities.  Studying local trends and creative regional cuisine provides a once in a lifetime education that comes back to your training kitchen with you, and contributes to your emerging culinary point of view.
Don't pass on opportunities to soak up local food culture by participating in regional festivals and food events.  Local talent is on display as top chefs put their best bites forward to promote their restaurants.  Volunteering as a kitchen staffer, or participating in a student cooking contests is one way to get noticed by culinary heavy-hitters that might employ you in the future.
Battle Creek Cereal Festival and the Taste of Battle Creek – Home of the world's longest breakfast table.  Pays tribute to the cereal capital of the world in a food-centric gathering of breakfast revelers.
Ann Arbor Restaurant Week – Great winter festival that features three course dinner menus and exciting prix fare lunch offerings designed to showcase local talent.  Dinners are $25 and lunches are $12, so it's a great place to see some culinary innovation on a student budget.  The festival also comes to town in June; just in time for recent culinary Arts grads to participate.
Chef's Challenge – Benefiting Challenge Mountain for creating better outdoor recreation opportunities for mentally and physically handicapped residents.  The premiere Epicurean event of the season offers a chance for chefs to throw down their best bites for insatiable foodies.  The secret ingredient is all Michigan products in creatively inspired dishes that push the culinary envelope.
Michigan Cooking Schools
International Culinary School at the Art Institute of Michigan is one of over 30 campuses located throughout the U.S. featuring one of the most popular and competitive culinary and baking arts programs around. Many of today's fastest rising stars launched their chef careers with the AI culinary programs. Curriculum focuses on international cuisine including classic French methods. You'll learn production cooking, teamwork, and all the stations of a formal kitchen and proper technique. Degree programs include Bachelor's Culinary Management, Associate's Culinary Arts, and Certificate Professional Baking and Pastry.
Culinary Institute of Michigan at Baker College of Muskegon – Students enrolled in one of the degree programs at the Culinary Institute are immediately put to work in the open to the public campus restaurant called 'Courses'.  The hands-on emphasis carries through to the American Culinary Federation accredited curriculums of the schools culinary arts degrees.  Baking and pastry arts Certificate courses are offered alongside Culinary Arts and Pastry Associate's degrees.  Food and Beverage Management degrees are also available for students preparing for management careers in the hospitality industry.
The school helps you find your way during an application process that is designed to identify the proper educational path for your desired employment outcome.  Studying under working professionals gives students access to real world experience that is made available by way of a small student to teacher ratio.  The 40,000-sq. ft. facility in Muskegon allows hands on training in the main kitchen, bakery, or coffee shop.  Lifetime Employment Assistance is another added perk of holding a degree from the Institute.  Community classes provide non-professionals with a place to flex their culinary muscles.
Michigan Universities, Community and Technical Colleges and Other Schools Offering Culinary, Restaurant Management, and/or Hospitality Degrees
Andrews University - Berrien Springs

Baker College - Auburn Hills-Cadillac-Clinton Township-Flint-Jackson-Muskegon-Owosso-Port Huron

Bay de Noc Community College – Escanaba

Central Michigan University - Mt Pleasant – Hospitality Management/Administration Degrees are available with an emphasis on business and management skills.  The school addresses a unique niche with a hospitality degree program that emphasizes the gaming sector of the industry.  Graduates of the program are prepared for jobs like banquet executive, casino manager, catering consultant, club owner, food and beverage director and hotel general manager.  The school boasts a 98% placement rate for recent graduates, and places students in internships with industry leaders like Marriott.

Davenport College - Grand Rapids-Lansing

Eastern Michigan University –Ypsilanti

Ferris State University - Big Rapids

Grand Rapids Community College - Grand Rapids – Secchia Institute for Culinary Education offers a full compliment of hospitality industry degrees and a community focused series of courses that appeal to beginners and home cooks.  Three school-run training facilities give students experience in restaurant and catering settings.

Grand Valley State University – Allendale

Great Lakes College – Midland

Henry Ford Community College – Dearborn

Jackson Community College – Jackson

Kirtland Community College – Roscommon

Lake Michigan College - Benton Harbor – Hospitality Management degrees prepare graduates for employment as front desk managers, food service managers, food and beverage directors, and convention services coordinators.  The hospitality industry is one of the largest employment sectors in the country so the school lays a solid foundation for a wide variety of hotel and restaurant jobs.

Lansing Community College – Lansing

Les Cheneaux Culinary School - Les Cheneaux Islands

Macomb Community College - Warren

Madonna University – Livonia

Marygrove College – Detroit

Michigan State University - East Lansing

Mott Community College – Flint

Muskegon Community College – Muskegon

Northern Michigan University – Marquette

Northwestern Michigan College - Traverse City

Northwood University – Midland

Oakland Community College - Bloomfield Hills

Schoolcraft College – Livonia – Certificate options here provide necessary training in a format that dispatches you to the workforce in short order. The Culinary Technology Certificate emphasizes core skills, while the Associate's in Culinary Arts expands on the fundamentals and provides a general education that will serve graduates in the business of food.

Washtenaw Community College - Ann Arbor

Wayne County Community College District – Detroit

Wayne State University – Detroit

Western Michigan University - Kalamazoo
ACF Accredited Programs
Postsecondary
Culinary Studies Institute At Oakland Community College
27055 Orchard Lake Rd.,
Farmington Hills, MI 48334-4556
Phone: (248) 522-3710, (248) 522-3715
Fax: (248) 522-3706
Contact: Kevin Matthew Enright, CEC, CCE, AAC - kmenrigh@oaklandcc.edu, Douglas R. Ganhs, CEC - drganhs@oaklandcc.edu, Julie C. Selonke, CEC - jcselonk@oaklandcc.edu
Programs
AAS Degree in Culinary Arts
Dorsey Schools Culinary Academy - Pontiac Campus
390 N. Telegraph Rd.,
Pontiac, MI 48341-1055
Phone: (248) 333-1814
Fax: (248) 333-1886
Contact: Matthew D. Schellig, CEC, CEPC, CCE, CCA - mschellig@dorsey.edu

Programs
Dorsey Schools Culinary Academy - Pontiac Campus
31542 Gratiot Ave.,
Roseville, MI 48066-4555
Phone: (248) 333-1814
Fax: (248) 333-1886
Contact: Matthew D. Schellig, CEC, CEPC, CCE, CCA - mschellig@dorsey.edu

Programs
Great Lakes Culinary Institute At Northwestern Michigan College
1701 E Front St.,
Traverse City, MI 49686-3016
Phone: (231) 995-1197
Fax: (231 )922-1134
Contact: Leslie Eckert, CEPC, CCE, AAC, MBA - leckert@nmc.edu
Programs
AAS Degree in Culinary Arts
Henry Ford College
5101 Evergreen Rd.,
Dearborn, MI 48128-1495
Phone: (313) 317-1572
Fax: (313) 845-9784
Contact: Eric P. Gackenbach, CEC - epgackenbach@hfcc.edu
Programs
AAS Degree in Hospitality Studies - Culinary Arts
AAS Degree in Culinary Arts with a Certificate in Baking and Pastry
Kalamazoo Valley Community College
418 E Walnut St.,
Kalamazoo, MI 49007-5301
Phone: (269) 548-3210
Contact: Cory Barrett, CEPC
Programs
AS Degree in Culinary Arts and Sustainable Food Systems
Macomb Community College
44575 Garfield Rd.,
Clinton Township, MI 48038-1139
Phone: (586) 226-4741
Fax: (586)226-4725
Contact: Scott O'Farrell, CEC, CEPC, CCA - ofarrells@macomb.edu
Programs
AAS Degree in Baking and Pastry
AAS Degree in Culinary Arts
Schoolcraft College
18600 Haggerty Rd.,
Livonia, MI 48152-2696
Phone: (734) 462-4492
Fax: (734) 462-4581
Contact: Christopher C. Misiak, CEC, CCE - cmisiak@schoolcraft.edu
Programs
AAS Degree in Culinary Arts
Secchia Institute for Culinary Education At Grand Rapids Community College
151 Fountain St. NE,
Grand Rapids, MI 49503-3263
Phone: (616) 234-3690
Fax: (616) 234-3698
Contact: Werner Absenger - wernerabsenger@grcc.edu
Programs
AAS Degree in Culinary Arts
AAS Degree in Culinary Management
Certificate in Baking and Pastry
The Culinary Institute of Michigan At Baker College of Muskegon
336 W. Clay Ave.,
Muskegon, MI 49440-1246
Phone: (231) 777-5232, (810) 357-0871
Contact: Jamie Leroux - jamie.leroux@baker.edu
Contact: Thomas F. Recinella, CEC, AAC - thomas.recinella@baker.edu
Programs
AAS Degree in Culinary Arts
AAS Baking & Pastry
Certificate in Baking and Pastry
The Culinary Institute of Michigan At Baker College of Port Huron
2000 Saint Clair St.,
Port Huron, MI 48060-3104
Phone: (810) 357-0871
Fax: (810) 982-5612
Contact: Thomas F. Recinella, CEC, AAC - thomas.recinella@baker.edu

Programs
Culinary Arts Associates of Applied Science
AS Degree in Baking and Pastry
Washtenaw Community College
4800 E Huron River Dr.,
Ann Arbor, MI 48105-4800

Phone: (734) 677-5376
Contact: Derek Anders, Jr. - danders@wccnet.edu

Programs
Associate Degree in Baking and Pastry Arts and Management
Associate Degree in Culinary Arts and Management
Secondary
Kent Career Technical Center
1655 E Beltline Ave. NE,
Grand Rapids, MI 49525-4502

Phone: (616) 365-2364
Contact: George D. Dennis, CEC, CCE, AAC - georgedennis@kentisd.org

Programs
Secondary Baking and Pastry
Secondary Culinary Arts
Certificate & Job Training Programs
Gerald R. Ford Job Corps Center
110 Hall St. SE
Grand Rapids, MI 49507-1734

Phone: (616) 695-3804
Contact: Shiela Taylor - taylor.sheila@jobcorps.org
Culinary Training
Top Schools
Majors
Degree Types
Career Information