Schools for Chefs in Massachusetts
Are you yearning to get a chef's education at an excellent culinary school in Massachusetts? Career minded students should definitely explore the landscape of culinary education in this diverse state.
Massachusetts Schools include world-class four-year universities as well as solid technical and career schools that offer you a fast track to a professional kitchen job.
The state is home to an extensive community college network that is valuable for culinary students for two reasons.  The schools provide top-notch hospitality educations in their own right, but they are also excellent preparatory programs for advanced study at the Bachelor's Degree level.
The food industry in Massachusetts is robust, in fact, The Northeast Regional Competitiveness Council, a collaborative workforce initiative of business, industry, education and government leaders, ranks the hospitality and tourism industry within the top three employment trade clusters in the state.
Boston is the center of the Massachusetts culinary scene. New chefs with big dreams migrate there to test their mettle in some of the hottest New England kitchens. The historical culture and natural attractions in the area provide a steady flow of tourists that eagerly seek the latest food trends.
Not too far from Boston, the verdant Green Mountains and open agricultural spaces are interspersed with thriving secondary towns and cities, such as Worcester, Springfield and academic Amherst. The highbrow coast - Cape Cod, Nantucket, Martha's Vineyard and Provincetown embrace seafood traditions during the summer months.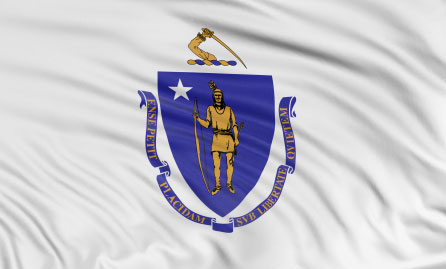 Regional Massachusetts Food Scene
Chefs in this progressive region focus their culinary efforts on sustainability, including both from the land and the ocean. Regional farmers markets are booming and ingredients are locally grown and bought, seafood is hauled in from fishing boats close-by.
 If you're not sampling the local fare and checking out the best chefs most celebrated dishes, then you're missing out on a key part of your culinary education. Networking within the local industry not only exposes you to unique cuisine, but it also leads to valuable career connections that could make the difference for you.
Add a few of these popular regional food festivals to your academic calendar as well.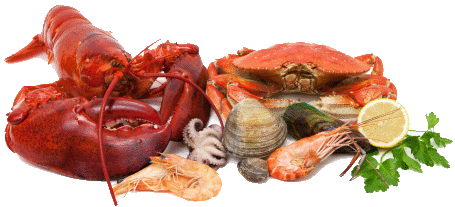 Fisherman's Feast
Boston Taste of Cape Cod
Nantucket Wine Festival
Boston Wine Expo
Events like these offer rich concentrations of "best of" regional food, noted area chefs, and competitions that emphasize local food culture. These opportunities to rub elbows with celebrated industry professionals might also include student competitions that bring notoriety and prizes to budding chefs.
Getting a Chef's Job in Massachusetts
When you finally land your first cooking job, it will be the result of a focused and deliberate educational effort.  The school you attend and the practical experience you gain while there will be the determining factors in guiding your early career.
As you shop for culinary arts programs you should be checking out the curriculum and faculty, but you should also be aware of how tuned-in the school is to the national, regional, and local food service industry. Your school IS your career launchpad so it's important that your school is equipped to blast you off in the right direction.
Make sure the cooking school you choose is equipped with these career-centric features:
On-site student-run restaurant
Internship, externship and/or apprenticeship opportunities
Professional chef/instructors
Ongoing career guidance
Job placement
Students need to tap all the resources that are available for advancing their culinary careers. If you really want to dial in to the regional industry network, consider a student membership in a local professional organization.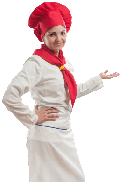 Massachusetts Culinary Association – This American Culinary Federation chapter is committed to education and general promotion of the Culinary Arts.  Great networking and apprentice opportunities emerge for student-members of this association.
Massachusetts Restaurant Association – Particularly valuable for owner/operator candidates.
North Atlantic Region Research Chef's Association
Use organizations like these to carve out your niche in the local food industry, meet like-minded professionals, and grow your career over the long-term. Members-only access can often bring job opportunities and collaborations that propel your career forward.
Salaries for chefs are all over the board in Massachusetts and depend on a variety of factors like your level of education, your professional experience, the type of establishment (restaurant, hotel, institution), and even specific geographic considerations.
You can bet that salaries are higher in Boston, but the job market is competitive. Executive chef salaries are obviously markedly different than those of entry-level line cooks. The good news for focused professionals is that the industry promotes from within, and with perseverance good cooks can climb the kitchen ladder quickly
Expect sous chef salaries in the range of $45,000 - $50,000 in bigger Massachusetts cities like Boston. Four-year degrees will expose you to higher tier kitchen job opportunities, but practical experience is coveted on a resume, so don't be afraid to work your way up through the culinary ranks.
Schools for Culinary Arts and Hospitality Degrees in Massachusettes
Le Cordon Bleu College – Boston – The name speaks for itself when it comes to a first class culinary education.  The schools campuses across the world have graduated countless culinary professionals, including some of the brightest stars in the industry.

International Institute of Culinary Arts – Fall River welcomes students to engage in a return to traditional culinary values while nurturing their own creative vision. The school is housed in an old cathedral and you have the unique opportunity to work while you learn in a variety of school-owned restaurants. Programs: Culinary Arts Diploma, Certificate Culinary Arts, and One-year Baking Program.

Bay State College – Boston

Becker College – Worcester

Berkshire Community College – Pittsfield – Students are presented with a unique Associate's degree program here.  In addition to a Culinary Arts Certificate, the school offers a Hospitality Administration Degree option that emphasizes overall industry competency appropriate for any entry level hospitality job.  The flexible program is the educational path of chefs, as well as managers.

Blue Hills Regional Technical School – Canton

Boston University – Boston

Branford Hall Career Institute – Springfield

Bristol Community College - Fall River – The Culinary Arts program includes a Baking and Pastry emphasis for students who wish to master the techniques that will prepare them for work as a baking/pastry specialist, in a wide variety of kitchen settings.

Bunker Hill Community College – Boston – Graduates of the Asscociate's of Applied Science – Culinary Arts program are prepared for a variety of food industry jobs.  Post graduate employment is found in the areas of food production, shift supervision, and restaurant/kitchen management.  The two-year program also prepares students for transferring to a four-year college to pursue a Bachelor's Degree.

Cape Cod Community College - West Barnstable

Endicott College – Beverly

Fisher College - Boston

Framingham State College – Framingham

Greenfield Community College – Greenfield – The Hospitality and Tourism management program focuses on front of the house skills for the hotel and restaurant industries.  Churning out qualified graduates is accomplished through online and classroom instruction.

Holyoke Community College – Holyoke – The A.S. Hospitality Management degree offers hands-on culinary training alongside a broad-based general education that emphasizes management fundamentals.  Graduates are aided with job placement in the fields of hotel and restaurant management, and

Laboure College – Boston

Lasell College – Newton

Massasoit Community College – The Culinary Arts degree requires completion of 240 hours of practical experience, paid or un-paid, in an operational restaurant. A variety of courses comprise the core curriculum, but degree candidates must complete at least 15 culinary classes

Marian Court College – This recently launched Hospitality Management Degree program emphasizes core competency skills in writing, math, and management.  Graduates are groomed for transfer to a four-year college, or guided directly into the hospitality workforce as food and beverage or hotel managers.

Massachusetts Bay Community College - Wellesley Hills

Massasoit Community College – Brockton

Middlesex Community College – Bedford – The Hospitality Management Degree includes a Culinary Arts option that prepares students for a career in the industry.  A businesses emphasis is included in the core requirements of the Associate's in Science degree, to ensure that graduates have a solid theoretical base to complement their kitchen skills.

Mount Ida College - Newton Centre

Newbury College - Brookline

Northern Essex Community College – Haverhill

North Shore Community College – Danvers – The Culinary Arts Degree program opens doors to culinary employment.  The curriculum lays a foundation for theoretical understanding, while driving home a practical education in the on-campus restaurant and bakery.  The degree program graduates kitchen workers, but it also sets the stage for careers in food writing, menu consulting, banquet management and restaurant entrepenuership.

Quincy College – Quincy

Quinsigamond Community College – Worcester

Simmons College – Boston

University of Massachusetts – Amherst
ACF Accredited Programs
Postsecondary
Holyoke Community College
303 Homestead Ave.,
Holyoke, MA 01040-1091
Phone: (413) 552-2298
Fax: (413)534-8975
Contact: Warren W. Leigh, CEC - wleigh@hcc.edu
Programs
Culinary Arts Certificate
Secondary
Assabet Valley Vocational High School
215 Fichbury St.,
Marlborough, MA 01752-1219
Phone: (508) 485-9430 x 440
Contact: Margaret D. Wilson - mwilson@assabet.org
Bristol Plymouth Regional Technical High School
207 Hart St.,
Taunton, MA 02780-3715
Phone: (508) 823-5151 x 152
Contact: Jackie Machamer - jmachamer@bptech.org
Cape Cod Regional Technical High School
351 Pleasant Lake Ave,
Harwich, MA 02645-1813
Phone: (508) 432-4500
Fax: (508) 432-7916
Contact: William Walker - wwalker@capetech.us
Franklin County Technical School
82 Industrial Blvd.,
Turners Falls, MA 01376-1608
Phone: (413) 863-9561 x 115
Fax: (413) 863-2816
Contact: Benjamin Pike - bpike@fcts.org
Greater New Bedford High School
1121 Ashley Blvd.,
New Bedford, MA 02745-2419
Phone: (508) 998-3321 x 267
Contact: Joanne Romanelli - joanne.romanelli@gnbvt.edu
Lower Pioneer Career Technical Education Center
174 Brush Hill Ave.,
West Springfield, MA 01089-1204
Phone: (413) 735-6356 x 115
Contact: Anthony G. Maspo - amaspo@lpvec.org
McCann Technical High School
70 Hodges Crossroads
North Adams, MA 01247-3940
Phone: (413) 663-5383 x 171
Contact: Patrick F. Cariddi, CEC, CCE - pcariddi@mccanntech.org
Nashoba Valley Technical High School
100 Littleton Rd.,
Westford, MA 01886-3123
Phone: (978) 692-4711
Contact: Francis C Zentgraf - fzentgraf@nashoba.tec.ma.us
Pathfinder Regional Vocational Technical High School
240 Sykes St.,
Palmer, MA 01069-1225
Phone: (413) 283-9701
Contact: Anthony B. Bishop, CEC - bishop@pathfindertech.org
Upper Cape Cod Regional Vocational Technical School
220 Sandwich Rd.,
Bourne, MA 02532-3310
Phone: (508) 759-7711
Fax: (508) 759-7208
Contact: Peter J. Winiarski - pwiniarski@uppercapetech.org
Whittier Regional Technical High School
115 Amesbury Line Rd.,
Haverhill, MA 01830-1809
Phone: (978)373-4101 x 355
Fax: (978) 521-0260
Contact: Beverly DeSalvo - bdesalvo@whittier.tec.ma.us
Certificate & Job Training Programs
Westover Job Corps Center
103 Johnson Rd.,
Chicopee, MA 01022-1063
Phone: (413) 593-4222
Fax: (413) 593-4095
Contact: Finance Department - dellOlilo.Francesco@jobcorps.org
Shriver Job Corps Center
270 Jackson Rd.,
Devens, MA 01434-5100
Phone: (978) 784-2716
Fax: (978) 784-2711
Contact: Donna Field - field.donna@jobcorps.org
Grafton Job Corps Center
100 Pine St.,
North Grafton, MA 01536-1847
Phone: (508) 887-7300
Fax: (978) 784-2711
Contact: Colleen Lanza - Lanza.Colleen@jobcorps.org
Find A Local Culinary School With Open Eligibility Today!
Culinary Training
Top Schools
Majors
Degree Types
Career Information