Institutes, Colleges and Universities in SC for Culinary Arts Students
South Carolina provides a diverse set of schooling options for passionate culinary enthusiasts.  Whether you are destined for the kitchen, or for another hospitality industry job, it is possible to propel yourself quickly down the path to success with a South Carolina culinary education.
The state also offers some unique food traditions and a robust culinary scene that are the perfect compliments to your on-campus education.  Lowcountry cuisine is a great example of regional food that can't be found elsewhere. Most similar to Cajun or Creole cooking, Lowcountry brings in a seafood bounty from the rich coastline and infuses it with African and Caribbean influences.  As a student you should eagerly embrace any exposure to such unique regional food.
Chefs have made their entire franchises around all-star dishes like shrimp and grits and she crab soup, so South Carolina chef schools offer you a ripe training ground, rich with opportunities.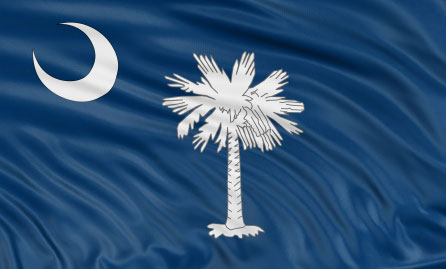 Choosing a South Carolina Cooking School
Take the time to choose carefully among culinary and cooking school programs and match the curriculum to your professional goals. Chef, pro cooks, kitchen assistants, pastry chef/bakers, restaurant managers, and wine and beverage specialists require different skill sets, so refine your culinary dream, in order to place yourself squarely on the right path.
You'll find one of the most popular culinary arts institutes in Charleston, the International Culinary Institute, is perfect for ambitious and motivated chefs and pastry chefs who want

to step into entry-level kitchen jobs.
Other solid choices include a variety of four-year colleges and universities with Bachelors and Associate's degrees in culinary arts management, hospitality management, food technology/culinology, and nutrition and dietetics.
Also consider the value of Community College and Technical College cooking programs; these are usually Associate's or Diploma programs designed to fast-track you to a career with plenty of potential. The hospitality industry is one that rewards hard work and promotes from within, so the idea is to get a solid educational foundation that can be tapped to help you climb the kitchen ladder.
Since the object of a culinary arts education is to launch your career, make sure the school you choose is amply armed with the firepower to propel you along at the proper pace. An array of tools and coursework designed to prepare you for immediate entry to the job market, in South Carolina or beyond, should include:
Well-equipped teaching kitchens that give you experience with all the latest industry equipment and technology
Pro chef/instructors
Opportunities to engage in internships/externships/apprenticeships
Career guidance and job placement services
Student-run restaurants that serve paying customers
Explore the Local Food Scene: Valuable Culinary Culture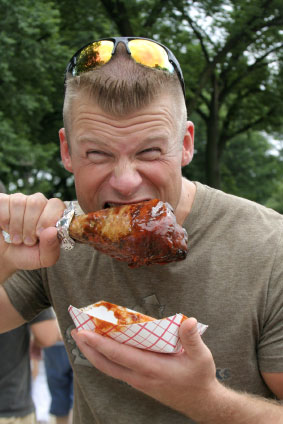 Expand your academic training to include an in-depth exploration of the local and regional South Carolina food scene.
Dive into the dishes at the "best of" local restaurants to dissect the nuances of flavor, and recognize the seasonal ingredients used. Study inventive menus and become familiar with the tactics of the best local chefs.
Local food and wine festivals not only deliver big entertainment, but also offer concentrations of some of the best local restaurants, recipes and chefs. 
 Competitions, wine and beer tastings, and regional cook-offs provide a food culture tour of the local culinary environment.
Add these South Carolina festivals to your academic calendar:
Annual Hotel, Motel and Restaurant Supply Show of the Southeast, Myrtle Beach
Annual Lowcountry Oyster Festival, Mt. Pleasant
International Festival of Wines and Food, Columbia
Getting a Chef's Job in South Carolina: Culinary Job Outlook
While your tackling your in-class and on the job responsibilities, you are well-served to consider a student membership in a respected industry association. The members-only access you receive will serve you well at job hunting time.  Associations are networking goldmines and some maintain job boards that bring you together with employers.  The popular American Culinary Federation has local chapters in Charleston, Columbia, Greenville, Myrtle Beach, Florence, and Hilton Head.
You'll find entry- and mid-level opportunities for new chefs and food service industry pros scattered across the state. Some of the more well known culinary destinations are located in Charleston, Columbia, Myrtle Beach, Hilton Head, and many smaller cities throughout the state with inventive culinary outposts. Think outside the box and tap all your resources for employment.
Salaries vary based on experience and reputation, but you can be sure that a sound culinary education will elevate your entry-point. Entry-level work often pays close to minimum wage, but your mobility and skill set should be enhanced with a culinary arts degree. Your commitment to the craft will produce significant results if it is paired with perseverance and determination. In May 2021 there were 3,230 chefs and head cooks in the state of South Carolina. According to the BLS Occupational Employment and Wage Statistics they had a median salary of $47,780, which came to $22.97 per hour.
South Carolina Cooking Schools
International Culinary Schools of the Art Institute of Charleston is one of over 30 campuses in the U.S. featuring one of the most popular and respected culinary arts programs in partnership with sponsor, The Food Network. Students learn international cuisine, classical cooking methods and consummate kitchen technique that prepares them to compete in even the most demanding food service industry markets. 
Graduates of the associate's degree program are prepared for employment in jobs like baker, line cook, pantry cook, prep cook, kitchen manager, purchasing assistant, restaurant manager, catering manager and other food and beverage positions. A four-year degree in Culinary Arts management is a stepping stone to upper management level employment in the kitchen, or other hospitality sector.  Programs in Charleston include: Bachelors Culinary Arts Management, Associates Culinary Arts/Baking and Pastry, Associates Culinary Arts, and Culinary Arts Skills Certificate.
The Culinary Institute of Charleston at Trident Technical College provides a top-notch affordable career-driven program in a very marketable sector. Hospitality, Tourism and Culinary Arts Degree programs prepare students to compete for a solid career entry. The American Culinary Federation recognizes the culinary arts program, so student graduates qualify for ACF certification. 
Two student-run kitchens provide fertile ground for the type of culinary cross-pollination that grows great chefs.  The on-campus facility provides all manner of training from fine dining to banquet service, while the downtown setting is strictly focused on wowing diners with creative upscale culinary wonders. Food industry recognition has been lavished on the eatery for rewarding adventurous diners with superlative value.
If you're serious about a career in culinary arts, baking and pastry, sports and nutrition, or tourism and hospitality, then an Institute degree might be the perfect match for your aspirations.  The course offerings here are focused on specific industry sectors, which can help you round out the knowledge you need to have success in the field. Institute Degree Programs include: Associate's Culinary Arts Technology, Associate's Hospitality and Tourism Management, Certificate Baking and Pastry, Certificate Hospitality Industry Service, Advanced Certificate Culinary Arts, Advanced Certificate Baking and Pastry, Advanced Certificate Hotel Operations, and Advanced Certificate Event Management.
South Carolina State Colleges, Community and Technical Colleges Offering Culinary, Restaurant Management, and/or Hospitality Degrees
Bob Jones University – Greenville
College of Charleston – The Hospitality and Tourism Management Degree program pairs a comprehensive classroom education with an innovative practical work-study program.  Students are assigned to a variety of jobs within the industry to add a real life laboratory component to their studies.  If you tackle the program with an eye toward the future, you might end up as an intern at a luxury island resort, or as a personal assistant to a celebrity chef.  Managing a boutique hotel might be more your style, so step into those shoes with a work study opportunity from the school.  Disneyworld, Australia, and The PGA Tour are recent learning venues for motivated students.

Clemson University – Clemson
Denmark Technical College – Denmark
Greenville Technical College – Six locations within Greenville County.  The school boasts a new state of the art facility at its cooking school called The Culinary Institute of the Carolinas.  All kitchen positions are addressed by the curriculum, but graduates of the program might find work among a broad range of hospitality disciplines like food writer, purchasing manager, and food and beverage director.  The student-run dining room is the proving ground for emerging cooks to impress a highly qualified staff of instructors with creative interpretations of classic dishes.
Horry-Georgetown Technical College – Conway – This is another American culinary Federation accredited school that admirably tackles the job of educating chefs.  The Associate's of Applied Science Degree in Culinary Arts Technology curriculum includes ala carte preparation, baking, nutrition, merchandising, menu planning and all other aspects of the hospitality field.  You will get plenty of hands on experience in the college's dining facility.

South Carolina State University – Orangeburg
Trident Technical College – Charleston
University of South Carolina - Columbia
Winthrop University - Rock Hill
ACF Accredited Programs

Postsecondary
Culinary Institute of Charleston, Trident Technical College
7000 Rivers Ave.,
Charleston, SC 29406-4607
Phone: (843) 820-5096
Fax: (803) 722-5557
Contact: Michael L. Carmel, CEC, CCE - michael.carmel@tridenttech.edu
Programs
AAS Degree in Baking and Pastry Technology
AAS Degree in Culinary Arts
Culinary Institute of the Carolinas at Greenville Technical College
225 S Pleasantburg Dr.,
Greenville, SC 29607-2544
Phone: (864) 250-3671
Fax: (864) 250-8430
Contact: Alan J. Scheidhauer, CEC - alan.scheidhauer@gvltec.edu
Programs
AAS Degree in Culinary Arts Technology
International Culinary Institute Of Myrtle Beach at Horry Georgetown Technical College
920 Crabtree Ln.,
Myrtle Beach, SC 29577-1422
Phone: (843) 839-7004
Contact: Joseph Bonaparte, CCC, CCE - joseph.bonaparte@hgtc.edu
Programs
AAS Degree in Culinary Arts Technology
Spartanburg Community Collegee
P.O. Box 4386,
107 Community College Dr.,
Spartanburg, SC 29303-4759
Phone: (864) 592-4836
Contact: Amy L. Byers - Byersa@sccsc.edu
Programs
Certificate in Culinary Arts
Certificate & Job Training Programs
Bamberg Jobs Corps Centers
19 Job Corps Ave.,
Bamberg, SC 29003-1606
Phone: (321) 248-2418
Contact: Rosemary Glynn- glynn.rosemary@jobcorps.org
Find A Culinary School near Ashburn With Open Eligibility Today!
Culinary Training
Top Schools
Majors
Degree Types
Career Information