Texas Culinary Programs for Student Chefs

Dallas, Houston, San Antonio and eclectic Austin are just a few Texas metro areas offering up a bounty of inventive cuisine. The influences which any aspiring chef should surround him or herself with are present in abundance around Texas cities. Creative chefs, and food trends worthy of national recognition define an environment that is rife with education opportunities for aspiring cooks.
At the top of the state's school list are a few of the country's most recognizable culinary arts training centers: The Texas Culinary Academy and The International Culinary Schools at Art Institutes in Dallas and Houston. But worthy programs can also be found at universities, community colleges and technical schools across the state.
The range of food service industry degrees available in Texas is impressive.  Associate's Degrees are found in hospitality management, culinary and pastry arts, food technology, and nutrition. Dietetics and restaurant management are taught at the Bachelor's Degree level, and many diplomas and certificates are awarded to professional cooks, kitchen workers, hospitality supervisors, and other career-minded students that want to be on the job as soon as possible.
The food culture of the state is influenced by a melting pot of food traditions and a strong agricultural sector that drives food love throughout the state.  Texas leads the country in beef production, so there is a BBQ culture that might be expected from a meat producer, but the strong commercial fishing industry might not be the first thing to come to mind for students considering a cooking education in Texas.
Spicy Mexican cuisine provides the namesake for the Tex-Mex food category that has become a popular fixture in American restaurants - well beyond the borders of the state.  It's all good news for foodies since Texas produces a lion's share of US produce, leaving creative culinary professionals with plenty of fresh food to plate.
One look into the Texas food scene is enough to light a fire under any would-be chef.  So look to the state for culinary inspiration, and a chef's education that definitely goes beyond steak tacos.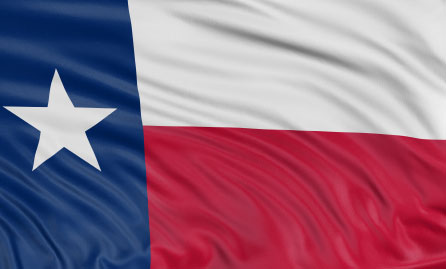 Voyage into the Texas Food Scene
A cooking school education is not limited to the school kitchen.  Most Culinary Arts students have at least one thing in common: Decent employment is the goal.  So tap whatever resources you can, in order to keep your culinary ball rolling forward.  Get in touch with the local food scene by identifying standout chefs and sampling their most creative dishes.  Pay attention to the hottest local trends, so you have the best perspective for defining your own niche in the industry.
Local and regional food festivals are perfect concentrations of local food and beverages trends.  Any cooking school student should look to local food events as a requisite part of his or her chef's education.  Top local chefs are eager to put their best foot forward at regional events that use local ingredients to create culinary trends.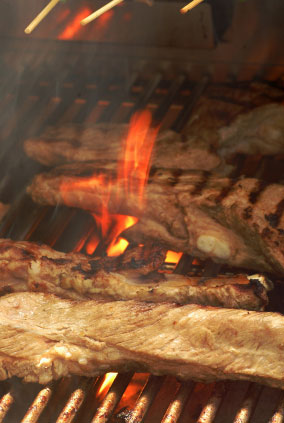 Savor Dallas – Food, wine and spirits are the name of the game at this big-city festival.  The International Grand Tasting is a premier dining experience for discerning foodies who are eager to embrace the local fine-dining scene.  Wine pairings are featured, with an educational twist that makes sommeliers out of even the most unindoctrinated wine tasters.
Austin Chocolate Festival, Austin
Grand Wine and Food Affair - Sugar Land – Nice three-day festival for upscale foodies ready to sample some of the area's most creative chef output.  The VIP pass gets you a seat at the table throughout the course of the fest.  With event names like Bistro Brunch and Sip and Stroll, it is hard not to soak up a giant dose of Texas cuisine, paired with notable Wines and cocktails.
Prepping for a Chef's Job in Texas
Give your resume more career credibility with a student membership in a leading food industry professional association.
Research Chefs Association - South Central Region
American Culinary Federation – Austin, El Paso, Houston, Dallas chapters
Texas Restaurant Association
Women Chefs and Restaurateurs – Promoting the cause of women within the hospitality industry is the stated mission of this organization that was founded by culinary heavy-hitters like Lidia Bastianich.  The French Culinary Institute is a founding member, so the educational ties run deep for the Association.  A regularly updated job bank is a popular resource for members who also maintain access to a bookstore and dining guide run by the foundation.  The yearly conference promotes women's visibility within the industry along with scholarships for female student-chefs.       
Organizations like these give you a vehicle for connecting with like-minded professionals and to access members only job postings. Student members participate in national and regional conferences and attend educational events and seminars taught by accomplished industry insiders.
Chef salaries across Texas vary significantly based on experience and location, but a comprehensive cooking education always elevates your earning potential.  Your entry level is enhanced by an Associate's or Bachelor's degree, which can land you a management job right out of the blocks. Average chef salaries within the state are the $39,000 to $49,000 range in metropolitan areas.  Reputation, experience, celebrity and entrepreneurism can lead to salaries that greatly exceed the averages.
List of Texas Cooking Schools
The International Culinary Schools at the Art Institute of Dallas is one of 30+ other campuses in the nation delivering one of the most respected culinary programs available. The curriculum is sponsored by The Food Network, so there is some foodie firepower backing this educational venture. Degree programs in Dallas: Bachelor's Culinary Management, Associate's Culinary Arts, Associate's Baking and Pastry, Associate's Restaurant and Catering Management, and Certificate Art of Cooking.
The International Culinary Schools at the Art Institute of Houston is one of two AI culinary campuses in Texas and one of 30+ in the nation. Sponsored by The Food Network, the AI programs are fed by a food culture that requires top-notch chefs nationwide. Students learn the fundamentals of international cuisine, including classical French and traditional American. Degree programs in Houston: Bachelor's Culinary Management, Associate's Culinary Arts, Associate's Baking and Pastry, Associate's Restaurant and Catering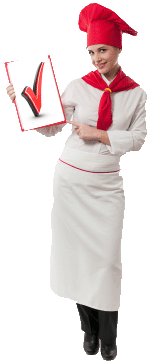 Management, and Culinary Skills Diploma.
Texas Culinary Academy's Le Cordon Bleu program emulates the teaching method developed by the original Le Cordon Bleu in Paris, France. This highly respected school teaches new chefs the fundamentals of classical French cuisine as well as traditional American cooking. Programs of study: Associate's Le Cordon Bleu Culinary Arts, Certificate Le Cordon Bleu Patisserie and Baking, and Certificate Le Cordon Bleu Culinary Arts.
Culinary Institute Alain and Marie LeNoitre is one of the most well-respected culinary institutes in the country. This Houston based one-of-a-kind school offers degree programs: Associates Culinary Arts, Associates Baking and Pastry, Cuisine Program Diploma, Baking and Pastry Arts Diploma, and Culinary Arts Diploma.
Culinary School of Fort Worth is owned and operated by Chef Judie Byrd and programs are designed for student chefs, pros and even serious amateurs.
Culinary Academy of Austin provides student chefs and working professionals with a top-notch, private education in culinary arts and pastry arts programs. Diplomas illustrate mastery of an intensive, focused curriculum that drives home a comprehensive understanding of all areas of food prep.
Texas Community and Technical Colleges Offering Culinary Arts, Restaurant Management, and/or Hospitality Degrees
Abilene Christian University – Abilene

Aims Academy – Carrollton

Alvin Community College – Alvin

Austin Community College – Austin – Culinary Arts, Culinarian and Pastry Arts are certificate programs that can be completed in under a year.  An Associate's in Culinary Arts will keep you on campus for two years, but your education will be expanded to include management and core skills proficiency.

Baylor University – Waco

Central Texas College - Killeen

Collin County Community College – McKinney

Del Mar College - Corpus Christi

El Centro College – Dallas

El Paso Community College - El Paso – Culinary Arts and Related Sciences are explored in this schools degree programs that focus on conveying a broad understanding of common kitchen practices.  Students are expected to apply classical culinary principles to modern interpretations of classic dishes.  Mastery of knife handling, sanitation and kitchen technology are fundamental components of the coursework.

Galveston College – Galveston

Houston Community College System – Houston – Hotel and Restaurant Management and Culinary Arts Degrees are available at multiple locations that cater to new students and workers who are returning to school to bolster their career credentials.

Lone Star College – Houston

Lamar University – Beaumont

Northeast Texas Community College - Mount Pleasant

Northward University - Cedar Hill

Odessa College – Odessa

Remington College – Garland

Sam Houston State University – Huntsville

San Jacinto College - Houston-Pasadena

South Texas Community College – McAllen

Southwest Texas State University - San Marcos

Stephen F Austin State University – Nacogdoches

St. Philips College - San Antonio

Tarrant County College – Arlington

Texas A & M University - College Station-Kingsville-Laredo

Texas Christian University - Ft Worth

Texas Southern University – Houston

Texas State Technical College – Waco, and 3 other locations – Hospitality schools at three of the campuses offer culinary arts instruction for kitchen workers.  Managing a kitchen is a real possibility with an advanced degree in the field, but line cooks, caterers, and other kitchen workers are in high demand.  Whether you choose a certificate or Associate's program, your efforts will be rewarded with the type of education required to succeed in modern kitchen settings.

Texas Tech University – Lubbock

Texas Woman's University – Denton

University of Houston - Houston

University of North Texas – Denton

University of Texas - Austin

Wiley College - Marshall
ACF Accredited Programs

Postsecondary
Auguste Escoffier School of Culinary Arts
6020 Dillard Cir. Ste. B.,
Austin, TX 78752-4438
Phone: (512) 465-2066, (512) 451-5743
Contact: Marcus McMellon - mmcmellon@escoffier.edu, Amy Pattelli - apattelli@escoffier.edu
Programs
Austin Community College
3401 Webberville Rd.,
Austin, TX 78702-3004
Phone: (512) 223-5275
Fax: (512) 223-5196
Contact: Stephanie Herrington - sherring@austincc.edu
Programs
AAS Degree in Culinary Arts
AAS in Baking and Pastry
Certificate in Baking and Pastry Arts
Certificate in Basic Culinary Arts
Collin College
9700 Wade Blvd.,
Frisco, TX 75035-2117
Phone: (972) 377-1672
Contact: Karen Musa - kmusa@collin.edu
Programs
AAS Degree in Culinary Arts
AAS Degree in Pastry Arts
Culinary Institute LeNotre
7070 Allensby St.,
Houston, TX 77022-4322
Phone: (713) 692-0077
Contact: Kristofer Jakob - kjakob@culinaryinstitute.edu, Alain Lenotre - lenotre@sbcglobal.net
Programs
AAS Degree in Baking and Pastry Arts
AAS Degree in Culinary Arts
Del Mar College
101 Baldwin Blvd.,
Corpus Christi, TX 78404-3894
Phone: (361) 698-1843
Fax: (361) 698-1829
Contact: Michael J. McGreal, CEC, CCE - lpollaki@delmar.edu
Programs
AAS Degree in Baking and Pastry Specialty
AAS Degree in Culinary Arts
El Centro College
801 Main St.,
Dallas, TX 75202-3698
Phone: (214) 860-2652
Contact: Steve DeShazo, CEC - sdeshazo@dcccd.edu
Programs
AAS Degree in Baking and Pastry
AAS Degree in Culinary Arts
AAS Degree in Food and Hospitality Service
Grayson College
6101 Grayson Dr.,
Denison, TX 75020-8307
Phone: (903) 463-8654
Contact: Joanna Bryant, CCC, CCE - BryantJ@grayson.edu
Programs
AAS Cuilinary Arts
Certificate in Culinary Arts
Houston Community College
3100 Main St.,
Houston, TX 77002-9331
Phone: (713) 718-5998
Fax: (713) 718-6056
Contact: Christy J. Sykes - christy.sykes@hccs.edu
Programs
Baking & Pastry Arts, Associate Degree
Culinary Arts, Asscociate Degree
Lamar University
211 Redbird Ln.,
Beaumont, TX 77710
Phone: (409) 880-1744
Contact: Molly Dahm, Ph.D - mjdahm@my.lamar.edu
Programs
Certificate in Culinary Arts
San Jacinto College - North Campus
5800 Uvalde Rd.,
Houston, TX 77049-4513
Phone: 281-998-6150 x 7201
Contact: Jeanette Liberty - Jeanette.Liberty@sjcd.edu
Programs
AAS Degree in Culinary Arts
Certificate of Technology in Culinary Arts
Certificate of Technology in Pastry Arts
San Jacinto College - Central
8060 Spencer Hwy.,
Pasadena, TX 77505-5903
Phone: (281) 542-2099
Fax: (281) 478-2790
Contact: William Wolfe - william.wolfe@sjcd.edu
Programs
A.A.S. in Culinary Arts - Chef Training
A.A.S. in Restaurant Management
Certificate of Technology in Culinary Arts - Chef Training
Certificate of Technology in Restaurant Management
St. Philips College
1801 Martin Luther King Dr.,
San Antonio, TX 78203-2027
Phone: (210) 486-2313
Fax: (210) 531-3351
Contact: William D. Thornton, CEC, CCE - wthornton@alamo.edu
Programs
AAS Degree in Baking and Pastry Arts
AAS Degree in Culinary Arts
Tarrant County College
2100 Southeast Pkwy.,
Arlington, TX 76018-3144
Phone: (817) 515-3609/a>
Contact: Katrina E. Warner - katrina.warner@tccd.edu
Programs
AAS Degree in Culinary Arts
The Culinary School of Fort Worth
6550 Camp Bowie Blvd. #110,
Fort Worth, TX 76116-4353
Phone: (817) 737-8427
Contact: info@csftw.eduu
Programs
Certificate in Professional Cooking
The International Culinary School at the Art Institute of Dallas
8080 Park Ln.,
Dallas, TX 75231-5900
Phone: (800) 275-4243
Contact: Lawrence Matson, CEC, CCE, AAC - larry.matson@tjc.edu
Programs
AAS Degree in Baking and Pastry
AS Degree in Culinary Arts
BS Degree in Culinary Arts Management
Certificate in Baking and Pastry
Certificate in Culinary Arts
The International Culinary School at the Art Institute of Houston
4140 Southwest Fwy.,
Houston, TX 77027-7311
Phone: (713) 623-2040
Fax: (713) 966-2797
Contact: Gary Eaton - mmcgreal@jjc.edu
Programs
AAS Degree in Baking and Pastry
AS Degree in Culinary Arts
BS Degree in Culinary Arts Management
Diploma in Baking & Pastry
Diploma in Culinary Arts
Certificate & Job Training Programs
David L. Carrasco Job Corps Center
11155 Gateway Blvd. W.,
El Paso, TX 79935-5401
Phone: (915) 594-0022
Fax: (915) 590-8417
Contact: Terri A. Moreno - moreno.terri@jobcorps.org
Laredo Job Corps Center
PO Box 1819
1701 Island St.,
Laredo, TX 78044-1819
Phone: (956) 727-5147 x 173
Fax: (956) 727-1937
Contact:Pabloi Camarillo - camarillo.pablo@jobcorps.org
North Texas Job Corps Center
1701 N Church St.,
McKinney, TX 75069-1811
Phone: (815) 280-1239
Fax: (815)280-2696
Contact: Vivian Lejeune - lejeune.vivian@jobcorps.org
Culinary Training
Top Schools
Majors
Degree Types
Career Information