Cooking School and Chef Careers in Colorado
Looking for a cooking school program in Colorado? Search among professional culinary arts schools that do nothing but train you to be a pro cook. Or check out what the state community and technical colleges offer. Popular cities in Colorado include Denver, Boulder, Aspen and Colorado Springs.
The culinary scene in Colorado is characterized by an emphasis on all natural, organic and locally produced products. In cities like Boulder and Aspen emphasis is on food integrity and delivery of menus that reflect the personality and bounty of the region.
Part of any culinary education should include a personal foray into the local culinary scene: sample notable restaurant fare, familiarize yourself with the best Colorado chefs and their specialty dishes, learn about the seasonal produce and menu ingredients available to you.
A thorough understanding of a local food culture should be viewed as an educational opportunity rather than a chore.  A chef's culinary point of view eveolves from the aggregate of unique experiences under his or her belt.  By embracing the local culture, a chef absorbs a body of information that might never be before him or her again. 
Popular Food Festivals in Colorado
Food festivals are veritable gold mines for student and pro chefs. In one place, you get to sample from the area's best restaurants, meet local chefs, participate in cooking competitions, and rub elbows with guest celebrity chefs. If you go to cooking school in Colorado, check out these popular regional food festivals: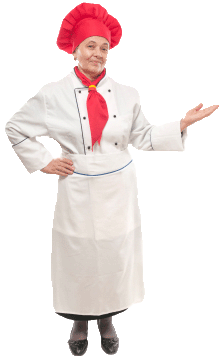 Boulder Food and Wine Festival – This relative newcomer to the festival scene offers a focus on Colorado wine and beer production.  Tastings are paired with local chef creations that emphasize seasonal components.
Food and Wine Classic in Aspen – This event is an upscale, star-studded culinary extravaganza.  Batali, Flay, Pepin, Legasse are all present with demonstrations and enlightening presentations. Local farming and sustainable agriculture are featured platforms of the event, and a restaurant tradeshow rounds out the weekend.
A Taste of Colorado – Denver hosts this long running food show that includes a competitive portion wherein chefs vie for the coveted designation of Best of Taste.  Every cuisine imaginable is feature prominently in a focused food frenzy.  Several categories are judged including décor, value, menu, and innovation.  Culinary students can easily feel the pulse of the Colorado food scene by attending this event.
Colorado Chef Associations and Professional Organizations
The value of membership in a local industry association cannot be over-emphasized. Here are some of the organizations available to you in Colorado:
Colorado Chef's Association – this chapter of the American Culinary Federation is dedicated to professional and industry growth through education and professional interaction.  The group provides leadership, financial assistance and guidance to Colorado residents pursuing an education in the culinary arts.
Colorado Dietetic Association – The branch of food study associated with nutrition is represented here. Dietetic professionals generally serve institutional food programs, but they are hired as consultants by the restaurant industry to provide nutrition expertise to restaurateurs.
Colorado Onion Association – Devoted to all things onion in the 50 million dollar Colorado onion business. Colorado's central location lends itself to shipping onions countrywide, so the ingredient is cultivated extensively in the state.
Colorado Restaurant Association - More than ten thousand restaurant members in the state seek to represent, educate and promote the hospitality industry.  Resources include access to education and legal materials reserved for members.
International Association of Culinary Professionals – This association has a multinational membership dedicated to connecting food industry professionals to the resources they need to succeed.  The member pool represents a diverse set of industry players ranging from restaurateurs to supply side professionals.
Use student memberships to access scholarships, discounted annual conferences and educational seminars and to forge valuable professional connections that can help you get started in a chef career.
Compete for a Chef's Job in Colorado
Colorado is a destination for many tourists each year and home to many food conscious residents. That's the good news for culinary students because the state's demand for culinary pros remains high. Think outside the box when it comes time to search for a job and keep in mind all of the following possibilities: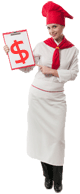 Restaurant Chef/Cook
Kitchen help/line cook
Caterer
Personal chef
Hotel, resort, spa chef/cook
Corporate, banquet chef/cook
Institutional cook
Test kitchen chef/cook
Ski resort chef/cook
Cooking and Culinary Schools in Colorado
Johnson and Wales University
Johnson and Wales University – Denver is a world-class liberal arts culinary program with a stellar alumni, including celeb chef Emeril Lagasse. Denver is one of four strategically placed campus locations. Study under the guidance of some of the best faculty in degrees such as: Associates Baking and Pastry Arts, Associates Culinary Arts, Bachelors Culinary Arts/Food Service Management, Bachelors Culinary Nutrition.
Johnson and Wales University
7150 Montview Boulevard,
Denver, Colorado 80220
Phone: (877) 598-3368
Email: den@admissions.jwu.edu
Auguste Escoffier School of Culinary Arts
Culinary School of the Rockies – Boulder is planted in one of the most popular small cities in Colorado. Study culinary arts among the striking craggy peaks of the Rockies. In your off time enjoy rigorous outdoor activities like climbing, biking and kayaking. Check out the collection of fine dining options in downtown and learn what the best local chefs have to dish up. Programs are designed for both professionals and serious cooking enthusiasts. This is deeply immersive and customized culinary training: Chefs Track, Culinary Arts, Baking and Pastry programs. Learn from faculty and guest chefs.
Auguste Escoffier School of Culinary Arts
637 South Broadway, Suite H
Boulder, CO 80305
Phone: (877) 249-0305
Email: admissionsboulder@escoffier.edu
Cook Street
Cook Street School of Fine Cooking – Denver is a small, intensive culinary arts school specifically designed to train budding chefs and professionals. Study in small groups under the scrutiny and guidance of top chefs in what school officials believe is one of the more unique educational training experiences available to chefs and cooks. Accelerated 5-month program in Professional Culinary Arts. They recently sent us the following updated description of their programs:
Cook Street's Culinary Arts Programs are rigorous, technique-driven approaches to cooking that pay homage to traditional French and Italian cuisine while utilizing modern and fusion interpretations. In our Culinary Arts Programs you will learn the fundamentals of food and wine needed to excel in your culinary future. Our 12-week and 18-week accelerated Culinary Arts Programs will allow you to enjoy 80% of your time cooking versus less than 25% in traditional programs. Upon completion of Cook Street's programs you are eligible to take your education to the next level and join us on our European Culinary Tour bringing a Cook Street core focus of European classic techniques to life.
Cook Street School of Culinary Arts
43 W. 9th Ave.,
Denver, CO 80204
Phone: (303) 308-9300
Email: admissions@cookstreet.com
The Art Institutes
International Culinary Schools at the Art Institutes of Colorado – Denver is one of the hottest culinary arts campuses in the U.S. The Denver area offers access to some of the best ski resorts in the country, as well as hiking and other outdoor activities. Programs of study included: Bachelors Culinary Management, Associates Baking and Pastry, Associates Culinary Arts, Diploma Baking and Pastry, Diploma Art of Cooking.
The Art Institute of Colorado completed their last day of instruction on December 14, 2008.
Colorado State Colleges, Community and Technical Colleges Offering Culinary, Restaurant Management, and/or Hospitality Degrees
ACF Accredited Programs
Postsecondary
Auguste Escoffier School of Culinary Arts
637 S Broadway St Ste H Ste H,
Boulder, CO 80305-5961
Phone: (877) 249-0305
Contact: Ashlea Tobeck - atobeck@escoffier.edu
Programs:
Baking and Pastry Diploma
Culinary Arts Diploma
Pikes Peak Community College
5675 S Academy Blvd, Cc17,
Colorado Springs, CO 80906-5422
Phone: (719) 502-3192
Fax: (719) 540-7453
Contact: Michael D. Paradiso, CEPC, AAC - michael.paradiso@ppcc.edu
Programs:
AAS Degree in Baking and Pastry
AAS Degree in Culinary Arts
Baking and Pastry Certificate
Culinary Arts Certificate
Pueblo Community College
900 W Orman Ave,
Pueblo, CO 81004-1430
Phone: (719) 549-3071
Fax: (719) 543-7566
Contact: Mary A. Montgomery - mo.montgomery@pueblocc.edu
Programs:
AAS Degree in Culinary Arts Production
AAS Degree in Culinary Management
Certificate & Job Training Programs
Work Options for Women
1200 Federal Blvd
Att: Julie Stone
Denver, CO 80204-3221
Phone: (720) 944-1920
Contact: Julia Stone - julie@workoptions.org
Find A Culinary School near Ashburn With Open Eligibility Today!
Culinary Training
Top Schools
Majors
Degree Types
Career Information