Find an Arkansas Culinary Arts Degree Program
Arkansas' active chef associations and quality culinary school programs make this a top destination for next-generation chefs and culinary professionals. Don't expect this state to lag behind others in distinction and food awareness.  Hospitality, dietetics and culinary arts programs in the state serve an emerging pool of culinary talent that recognize the agricultural and food preparation traditions that separate Arkansas from other regions.
The state is a top producer in several farming sectors like cotton, rice and sorghum.  ConAgra and Tyson are big employers in a state that also produces poultry and eggs, hogs, cattle and milk.  So the raw materials are present to facilitate the organic development of your culinary point of view. Bring your ambition and a passion for the craft and you have a recipe for becoming the next celebrated Arkansas chef.
The food awakening that has swept the nation in recent years is alive and well in Arkansas.  Bill Clinton and Wal-Mart are Arkansas cultural icons it's true, but don't let that ruin your appetite for inventive cuisine.  Little Rock boasts a thriving downtown entertainment district that is home to a wide array of restaurants.  And Clinton does get into the act by way of five-course internationally inspired dinners promoted by the Clinton Presidential Center.
Top chefs exhibit their chops at local events and regional festivals as a way of gaining exposure in their markets, but they also open their creative minds to culinary students who should capitalize on learning opportunities with great local chefs.  Tasting inventive bites from the hottest local names opens your eyes to food trends and innovative uses of local ingredients.  Volunteering with a local chef to work in a festival kitchen is an interning opportunity of the best sort that takes you out into fun filled settings to showcase your passion for food.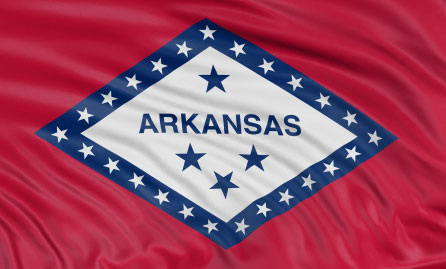 Arkansas Culinary Scene
Check out the culinary scenes in larger Arkansas metropolitan areas like Fayetteville, Little Rock and eclectic Hot Springs.  And don't overlook regional food festivals as a way to supplement your local food exposure.  Participating in competitions and volunteering as a staffer for exhibitors opens your eyes to a day in the life of a chef, and gives you exposure to lots of like-minded industry pros.  Try these fests for fun and educational rewards.
Purplehull Pea Festival – Emerson – If you are a student chef who wants to investigate ingredients one at a time and at their source, regional food festivals offer a chance to refine your understanding of indigenous crops beyond your wildest dreams. 
Magnolia Blossom Festival and World Championship Steak Cook-Off Magnolia – The prized beef of Arkansas is the star at this twenty-plus year event where participants cook over 5000 steaks in a quest for the coveted Governor's Cup of steak cookery.
Taste of the Ozarks – Daylong event that focuses on local culture and cuisine
Top Chefs and Rock Stars - Fayetteville - Shines a spotlight on some of the area's top talent, in the kitchen and on stage.  Chefs from local restaurants are pitted against one another in culinary throwdowns that challenge their inventiveness.  Categories like hot and cold appetizers, soup, salad, entrée, side dish, BBQ, and dessert are judged by patrons of the event for flavor and creativity.  An international category splits from the American tradition and allows chefs to work within a regional specialty.
Arkansas State Chef Associations and Professional Organizations
If you're going to cooking school in Arkansas, check out the opportunities available to you through state professional food service organizations and associations. These resources can be a huge benefit to students trying to break into the culinary business in Arkansas.
Some associations offer scholarships for chef students, but the value of industry support and networking opportunities might outweigh a one-time award. Annual conferences provide educational seminars and chances to meet professionals in industry sectors like hospitality, hotel administration, restaurant management and more.
Associations often have formal job boards designed to bring students together with reputable employers.  Contacts made within professional groups lay a foundation for employment and referrals within the industry.  The natural cross-pollination of culinary ideas that occurs within cooking associations makes fertile ground for forming your culinary point of view.
Arkansas professional organizations:
Arkansas Restaurant Association
Northwestern Arkansas Chef's Association
Chef Jobs and Salaries in Arkansas
After completing a Culinary Arts degree program you'll be prepared to dive in to the employment options available to you as an entry or mid-level chef; pastry chef or kitchen cook in Arkansas:
Restaurants, bistros, cafes
Wine bars
Hotels, resorts, spas
Casinos (there are a couple)
Private Chef positions
Bachelor's degrees in Hospitality Management allow ambitious professionals to enter the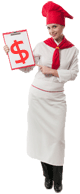 field at low- and mid- management levels.  Hands-on Culinary Arts professionals are well served by Associate's Degrees that provide a background in practical kitchen skills and kitchen management theory.  Wherever you land upon entry, rest assured that the industry promotes from within and rewards the kind of dedication that will get you noticed in the kitchen.
Salaries depend on a lot of factors. Your level of education, kitchen or management experience, type of restaurant and the general economic climate of the city can all affect your annual bottom line as a chef or restaurant professional. Expect executive chef salaries to range from $40,000 to $50,000. These are upper-level chef jobs held by proven kitchen managers with industry credibility.
Entry-level station cooks will likely earn an hourly wage of around ten to fifteen dollars. 
Cooking Schools in Arkansas
Arkansas Career Training Institute - Hot Springs

Arkansas State University - Main Campus

Arkansas Tech University – Russellville – Hospitality Management Bachelor's degree programs are fine advanced degrees that allow students to step into entry-level management positions. The progression to higher positions like Food and Beverage Director and Hotel General Manager is aided by a B.A. or B.S.  Fully kitchen professionals, an advanced degree opens the door to opportunities in the front of the house
An Associate's Degree in Culinary Arts is also offered as a stand-alone degree, or steppingstone to advanced studies.
Community College –Morrilton – Dietary management Associate's of Applied Science degrees are for students who want to run food service programs and advise clients at the institutional level.  The Associate's program also prepares students to continue at the Bachelor's Degree level.

Black River Technical College – Pocahontas

Garland County Community College - Hot Springs

North Arkansas College – Harrison

Ouachita Baptist University – Arkadelphia

Ozarka College – Melbourne

Phillips Community College - Helena

University of Arkansas - Pine Bluff

Community College -Morrilton

University of the Ozarks – The school is not a culinary specialist, but they offer a recognized management degree that is a suitable degree program for professional food and beverage managers in the restaurant and lodging industry.
ACF Accredited Programs
Postsecondary
Culinary Arts and Hospitality Management Institute
University of Arkansas – Pulaski Technical College Little Rock-South
Attn: Renee Smith,
13000 Interstate 30,
Little Rock, AR 72210-7016

Phone: (501) 812-2879
Contact: Renee Smith - renee.smith@uaptc.edu
Programs:
AAS Degree in Baking and Pastry
AAS Degree in Culinary Arts
Certificate in Baking and Pastry
Certificate in Culinary Arts
Northwest Arkansas Community College
801 SE 8th St,
Bentonville, AR 72712-6409
Phone: (870) 897-1435
Contact: Adam Wilson Simmons - asimmons1@nwacc.edu
Programs:
Associate of Applied Science- Culinary Arts
Technical Certificate - Baking & Pastry Arts
Technical Certificate - Culinary Arts
Ozarka College
PO Box 10,
218 College Drive,
Melbourne, AR 72556-0010
Phone: (870) 368-2073
Contact: Dr. Amy Queret-Mitchell - amy.mitchell@ozarka.edu

Programs
Associate of Applied Science in Culinary Arts
Find A Culinary School near Ashburn With Open Eligibility Today!
Culinary Training
Top Schools
Majors
Degree Types
Career Information