Train to Become a Vermont Culinary Wizard
Socked in the middle of New England, Vermont is an oasis for tourists almost every season of the year, including snowy winter when the ski resorts bustle. A thriving tourist industry is always a strong indication of an equally healthy food services industry. People on vacation or a weekend away crave good inventive food.
Nestled in the heart of New England, Vermont is an oasis for tourists almost every season of the year, including snowy winter when the ski resorts bustle. A thriving tourist industry is always good news for the creative culinary minds that cater to hungry guests. People on vacation crave tasty and inventive food, so what better place for an emerging chef to grow a culinary point of view.
 
Given its size Vermont offers a fair number of culinary arts, pastry arts and hospitality and restaurant management programs. The scope of degree programs in the state is diminished by the presence of one of the world's best cooking schools. The New England Culinary Institute is one of the most prestigious specialty schools for enthusiastic would-be-chefs and turns out remarkably qualified chefs, pastry chefs and restaurant pros.
Your career outlook is ultimately determined by your ambition and motivation.  So take stock of your culinary dreams, and your passion for the craft to see if Vermont has the stuff required to get you there. Formal studies in the state are complemented by opportunities to work in a vibrant hospitality industry.  The ski culture and picturesque natural features in Vermont make for a host of resorts and luxury properties that provide fertile grounds for your culinary growth.
The landscape is also favorable for hospitality professionals who wish to ply their trade outside the kitchen. Chefs seeking to bolster their hospitality business knowledge enroll in Vermont food service industry degrees programs like hospitality management and nutrition studies.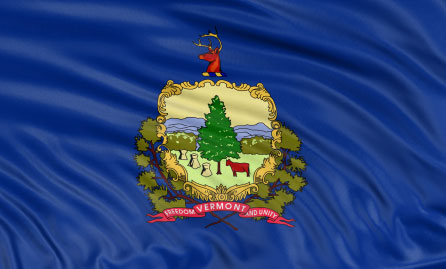 Requirement: Education in Local Vermont Food Scene
Vermont is not the largest state, but its diminutive size belies an interesting food culture.  There is agricultural industry in Vermont that focuses on dairy production and organic farming.  And for connoisseurs of Vermont's most notable food offering, Maple syrup, there is no better place on earth.
Diverse foods make it to market with the Vermont stamp of origin like Ben and Jerry's Ice Cream, Lake Champlain Chocolates, and King Arthur Flour.  The food scene in Vermont is quaint and artisanal, providing a model for advocates of local organic food production. If you are a student in Vermont you have an opportunity to embrace a food philosophy that has a handle on the future of food production and distribution.
Certainly a required component of your culinary education must be a thorough exploration of the local food scene. Larger population concentrations in Brattleboro, Montpelier, and Burlington provide culinary hot spots where you can't help but stumble on inventive, innovative and creative chefs who ply their trade in popular restaurants.

Visit the best-reviewed restaurants, both upscale and downscale, to learn what seasonal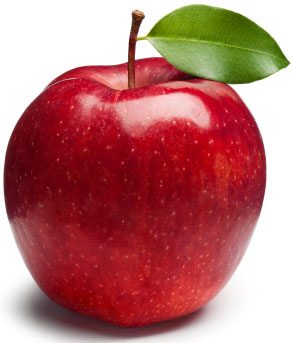 ingredients flavor their top dishes. Dissect inventive menus and learn from the most talked about chefs as you dive into the rich Vermont food traditions like maple syrup, apples, cider, and aged cheddar cheese.
Vermont chefs focus their best efforts by using locally grown, farm-fresh, and often organic ingredients that find inspiration in the seasonal bounty of the land.  The artisanal culture in Vermont dictates that food need not be produced in staggering quantities to make a significant contribution to the local food palette.  For student chefs, it is hard to imagine a better place to become familiar with the sustainable culinary practices that are currently altering our national food awareness.
A great way to soak up the local food scene is to add some regional food festivals to your academic calendar.
These rich concentrations of local food culture pack loads of entertainment like chef cook-offs, recipe competitions, wine tastings, and samples from some of the local "best of" restaurants. They are steeped in local flavor that can easily be tasted without breaking your student budget.  Some great Vermont regional festivals to explore:
Green Mountain Chew Chew Festival, Burlington
Vermont Maple Open House Weekend – Event celebrates the Maple tradition across the state by opening the doors of 'sugarhouses' for public tours. The mystery is removed from the production of the signature state product and eager foodies dive in to local maple-inspired specialties.
Gilfeather Turnip Festival – Not all of Vermont's food culture is born above ground, as evidenced by this small fall festival that gives a nod to a regional crop.  Shopping opportunities include offerings from local farms and artisanal food producers.
Dummerston's Annual Apple Pie Festival – This is a little gathering that embraces the grassroots nature of southern Vermont.  The diminutive fest features some of the world's best offerings in categories like, apple pie, aged cheddar cheese, ice cream and doughnuts made on the spot.
Taste of the Deerfield Valley, Mount Snow – Food and fun festival that features local restaurant tastings and activities for the family.
Vermont Maple Festival, St. Albans – This fest is about all things Maple syrup and features competitions for amateur and professional foodies to showcase their creative use of Maple syrup in their favorite dishes.  Food-centric events are presented alongside other Vermont artisanal products that exhibit the state's point of view.  A parade and pancake breakfast are precursors to an elaborate Maple syrup dinner that wows palettes and provides a venue for awarding the best syrup cookery prizes.
Getting a Job as Chef or Hospitality Pro in Vermont
Landing a chef's job or restaurant management job in Vermont is made easier by the presence of a robust tourism industry, but it is up to you to bring your own passion and motivation to the job hunt.  In tourist areas, food service industry jobs are very competitive so if you think you're going to start at the top, think again.
The industry rewards hard work and solid educational foundations, so it can be a rapid climb to the top for kitchen workers who exhibit the drive and skills required to advance. Salaries for chefs in Vermont vary based on location, education, professional experience and even your reputation as you move on in your career.
Your culinary school should include some job assistance like internships and career placement, so check the curriculum before you commit to a program.  By networking and establish contacts within the industry, you'll further increase your chance of landing a decent job right out of school.  Work experience during school can also propel your career by providing full-time work once your studies are completed.
According to recent online surveys, the average salary range for a sous chef in Vermont is between $25,000 and $30,000.
List of Vermont Cooking Schools
New England Culinary Institute in Montpelier offers a world-class school for hospitality and culinary students from all areas of life. Instructors are pros, and budding chefs work in student restaurants and a school-owned resort hotel.  By keeping the student to instructor ratio low and emphasizing hands on learning, the school has maintained its place as one of the top schools in the world. Students get paired with top-notch internships, both nationally and internationally, and graduate with one of the best resumes in the business. Study programs include: Bachelors Culinary Arts, Bachelors Hospitality and Restaurant Management, Associates Culinary Arts, Associates Baking and Pastry, Associates Hospitality and Restaurant Management, Certificate Culinary Arts, Certificate Baking, Certificate Pastry, and ONLINE Bachelors Hospitality and Restaurant Management.

Champlain College – Burlington

Community College of Vermont – 12 locations statewide – The program at this CC is not chef-specific, but prepares students for hospitality and tourism degrees related to the culinary profession.  Graduates find positions in resorts and spas, restaurants, bed and breakfasts, travel agencies, car rental firms, campgrounds, cruise lines, forest and recreational management, hotels and motels, state and national parks, extended stay and retirement homes, railroads, amusement parks/attractions, in tour operations and as guides, tourist boards, airlines, country clubs, convention exposition, event and meeting planning, and visitor's bureaus.

Johnson State College – Johnson

University of Vermont – Burlington

ACF Accredited Programs

Secondary
Hartford Area Career and Technology Center
1 Gifford Rd.,
White River Junction, VT 05001-8021
Phone: (802) 295-8620 x 139
Fax: (815)280-2696
Contact: Michael J. McGreal, CEC, CCE - mmcgreal@jjc.edu
Programs
AAS Degree in Culinary Arts
St. Johnsbury Academy
1216 Houbolt Rd.,
Joliet, IL 60431-8311
Phone: (802) 748-7739
Fax: (802) 751-22366
Contact: Gerard A. Prevost, CEC, CCE, AAC - gprevost@stjacademy.org
Programs
AAS Degree in Culinary Arts
Certificate & Job Training Programs
Northlands Job Corps Center
100A MacDonough Dr.,
Vergennes, VT 05491-1057
Phone: (802) 877-0111
Fax: (815)280-2696
Contact: Christina Brace - mmcgreal@jjc.edu
Find A Culinary School near Ashburn With Open Eligibility Today!
Culinary Training
Top Schools
Majors
Degree Types
Career Information