Oklahoma Cooking Schools for Ambitious Student Chefs

Oklahoma is an agricultural center, supporting the sustainable food movement that is the buzz among chefs and home cooks.  Beef, poultry and swine are abundant, beside staple crops like wheat and barley.  Students looking for Culinary Arts education in America's heartland should consider Oklahoma for the wholesome food perspective put forth by the state.
Tulsa and Oklahoma City are a million strong in residents, landing them among the most populous cities in the U.S.  The state is also on the tourism map with some attractive vacation destinations and a 4 billion-dollar travel business.  Consider the following, from the Oklahoma Travel Industry Association:
Fodor's Travel in 2003 ranked Tulsa as one of the Top 10 Most Underrated Travel Destinations
In May 2004 , Southern Living Magazine named Oklahoma City one of the South's Top Downtowns
Child Magazine ranked the Oklahoma City Zoo as one of the Top Three Zoos in the country
Guthrie was named a Destinations of Distinction by the National Historic Preservation Society
The Food Network chose the National Cowboy & Western Heritage Museum's Chuckwagon Festival as its top festival in the country for the year 2004
Oklahoma has more man-made recreational lakes than any U.S. State
According to the EPA, Oklahoma has the most diverse terrain in the country
Tourism brings dollars and hungry mouths to the state – good news for student chefs who want to earn and learn in Oklahoma.  Tulsa and Oklahoma City hold the most promise for emerging culinary minds, and employment-ready graduates, but pockets of culinary innovation exist off the beaten path.
Define your culinary endgame, before considering the available educational opportunities within Oklahoma.  Once your desired outcomes are crystal clear, take a long look at community and technical colleges within the state - to put you on the best path for success.  Certificates, Diplomas, Associate's Degrees and even Baccalaureate programs are to be found in hospitality, restaurant and culinary management.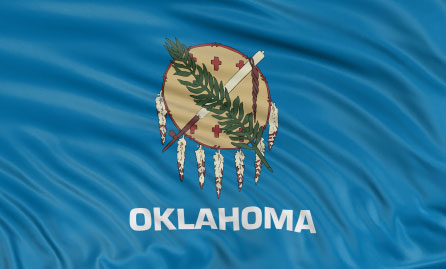 Choosing a Cooking School in Oklahoma
Executive Chef, professional pastry chef, or entry level kitchen worker – Which best describes your dream job? Decide, and then hit the ground running with the program best suited for your chosen career path.  Certificates and Diplomas offer the basics in food prep techniques and kitchen equipment handling.  Start here with a one-year commitment, and then work your way up through the kitchen ranks.
Your mobility is enhanced by Associate's level studies that prepare you for entry-level supervisory roles. You won't land on the job as Executive Chef, but this degree might get you there one day. For a better chance, consider a Bachelor's Degree in Culinary Management that is suited for upper-level management work, and entrepreneurial endeavors.
Whatever educational path you choose, make sure your school has the mechanisms in place to facilitate your career launch, and growth.  Look for these campus hallmarks to propel your career:
Internships/externships in respected kitchens
Apprenticeship referrals with accomplished chefs
State of the art teaching facilities
Professional chef instructors
Student run restaurants and catering operations
Job placement help
Career counseling and continuing education courses
Explore the Local Food Scene in Oklahoma
Take a dive into the deep end of the local culinary pool. A requisite part of your Culinary Arts training includes exposure to local chefs and restaurants. Sample the best-reviewed dishes in Oklahoma City, Tulsa and Stillwater. Whenever possible, introduce yourself to innovative, inventive and accomplished local chefs. Dissect regional cuisine, with an eye toward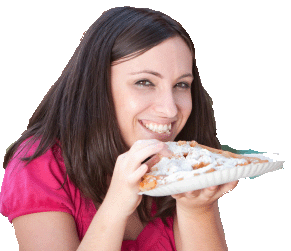 creative use of seasonal ingredients. Study career and menu successes to bolster your culinary point of view. Local flavor nuances are best appreciated at their source, and are drawn on for inspiring your own gastronomic creations.
Regional festivals and food events are excellent for networking and hands-on exposure to epicurean trends.  Tulsa's Oktoberfest, for instance, is one of the best in the country and draws local professionals, who put their best bites forward in festival kitchens.  Volunteering or securing paid work places you among the high concentrations of culinary prowess present at food inspired gatherings.  Networking and displaying your kitchen chops are invaluable opportunities presented by festival work. By connecting with the local scene, you establish a leg-up at job hunting time.
List of Schools in Oklahoma that Offer Culinary Arts, Pastry Arts, Restaurant Management, and/or Hospitality Degrees
Carl Albert State College – Poteau

Eastern Oklahoma State College – Wilburton

Francis Tuttle Technology Center - Oklahoma City

Kiamichi Technology Center - Idabel

Meridian Technology Center – Stillwater

Metro Technology Centers – Oklahoma City

Northeastern State University – Tahlequah

Northern Oklahoma College – Tonkawa, Enid, Stillwater – Most restaurant ventures fail within the first year of operation.  If you are an aspiring restaurant entrepreneur in Oklahoma, consider the Associate's in Applied Science Business Management-Entrepreneurship Option Program available on one of three Northern Oklahoma campuses.  You won't learn to make a properly risen soufflé, but your ability to budget and manage your food venture will be enhanced by the degree.

Oklahoma State University – Okmulgee-Stillwater

Pioneer Technology Center - Ponca City

Platt College - Oklahoma City and other locations within the state – Degree and Certificate programs in Culinary Arts are put forth by this school, which is comprised of several campuses that facilitate regional learning.  The College is a broad line educator, but there is a decided culinary emphasis on campus.  Restaurant Management represents one of two Bachelor's Degrees available for hospitality industry prospects.

Tulsa Community College – Hospitality Management is taught through the Business School, with career tracks in Restaurant Management, Culinary Management and Casino Management.  Associate's in Applied Science degrees prepare students for entry level work in a variety of industry settings.  Certificate/Diploma options exist within the program, so not all commitments require two-year stints at the school.

Tri-County Area Vocational Technical School – Bartlesville

Tulsa Technology Center - Tulsa

Western Technology Center - Burns Flat
ACF Accredited Programs
Postsecondary
Culinary Institute of Platt College - Oklahoma City
2727 W Memorial Rd.,
Oklahoma City, OK 73134-8034
Phone: (405) 744-2520
Contact: Mark Cochran, CEC, CCA, AAC - mark.cochran@okstate.edu
Programs
AS Degree in Culinary Arts
Tri County Technology Center
6101 Nowata Rd.,
Bartlesville, OK 74006-6010
Phone: (918) 331-3268
Fax: (918) 331-3368
Contact: Tara Gotwalt - tara.gotwalt@tricountytech.edu
Programs
Secondary
Tri County Technology Center
6101 Nowata Rd.,
Bartlesville, OK 74006-6010
Phone: (918) 331-3325
Fax: (918) 331-3368
Contact:Tara L. Burkhead, CWPC - Tara.Burkhead@tricountytech.edu
Programs
Certificate in Culinary Arts
Certificate & Job Training Programs
Guthrie Job Corps Center
3106 W. University Ave.,
Guthrie, OK 73044-8712
Phone: (405) 205-1504
Contact: Donna Betchan - betchan.donna@jobcorps.org
Talking Leaves Job Corps Center
PO Box 1066
5700 Bald Hill Rd.,
Tahlequah, OK 74465-1066
Phone: (918) 207-3430
Fax: (918) 207-3489
Contact: Linda Lear - Lear.Linda@jobcorps.org
Tulsa Job Corps Center
1133 N. Lewis Ave.,
Tulsa, OK 74110-4730
Phone: (918) 591-5611
Contact: Cunesha Yarbrough - yarbrough.cunesha@jobcorps.org
Culinary Training
Top Schools
Majors
Degree Types
Career Information