Nevada Culinary Schools for Career Chefs
Count them—two top-of-the-line culinary schools right in Las Vegas. What does this mean? Vegas has become one of the hottest chef proving grounds in the country. This resort playground is the culinary epicenter of Nevada, and for good reason.  The robust gambling economy brings affluent visitors to the city in search of winning hands and standout meals.
For any budding chef, there is no place better than Las Vegas to cut his or her teeth in a high volume, professional kitchen. The demanding environment in casino and hotel kitchens instills an urgency in young professionals that allows skills to develop quickly and completely.  Fast paced Vegas kitchens serve hordes of travelers, who have come to expect the level of culinary excellence that elevates Nevada's place in the food world.
Being surrounded by some of the best culinary talent in the country has its advantages when you're building your resume, so as a chef student the culture in Nevada is just right for you. Immerse yourself in the exciting culinary scene around Las Vegas, and you will have your finger on the pulse of the world's hottest food trends. Sample from the best restaurants and acquaint yourself with the most talked about chefs and caterers.
Choosing a Nevada Culinary School
Nevada culinary schools provide targeted career degrees, specifically geared toward landing you a job in this fast paced, high-demand hospitality market—there really is nothing quite like the food and beverage industry in Vegas. Learn here to work here is a great mantra since the vibrant tourism economy is a welcomed entry point for many successful chefs.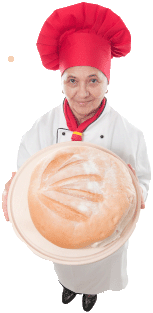 Choose from programs in Culinary Arts and Pastry Arts, or Restaurant and Hospitality Management. Expect to study longer for management work, which might require at least an Associate's Degree to open the door. Make sure the school you choose has the proven tools to prepare you for immediate work in the industry:
Internships, externships, and apprenticing opportunities
Strong connections to the industry
Student-run, high volume restaurants that serve the public
State-of-the-art teaching kitchens equipped with the most modern technology
Career assistance, both short-term and long-term
Job placement help through posting boards and job networks
Negotiate better jobs and forge solid industry connections by joining a local professional association for cooks, like one of the American Culinary Federation chapters: Chefs of Las Vegas and High Sierra Chefs. Leverage the connections you make within associations for industry networking, access to valuable job boards, and for educational events and members-only conferences.
Salaries for chefs in Nevada are variable, depending on several factors that influence the bottom line.  There is no doubt that a comprehensive culinary education from one of Nevada's fine schools gives you a leg-up over the competition, but there are also additional forces at play. The industry promotes from within, so entry-level work can quickly be converted to career success if you exhibit passion and perseverance.  Consider the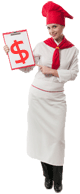 following conditions as you begin your job search:
Your education and internships
Your professional experience
Location of the employing kitchen
Health of the economy
Type of establishment (restaurant, hotel, resort, institutional setting, etc)
You can bet that salaries are higher in hotspots like Las Vegas and Reno, but suburban culinary outposts often boast accomplished chefs, who earn decent salaries. Salary for a sous chef in Las Vegas might fall between $30,000 and $40,000. To reach this level of employment, a chef is expected to have accumulated 2-3 years high-volume kitchen experience; plus he or she must exhibit proven supervisory skills.
List of Nevada Cooking Schools
International Culinary Schools at the Art Institutes of Las Vegas - The national curriculum here gives you and a few other student chefs everything you need to hit the ground running in a professional working kitchen. Small class sizes and working chef/instructors provide a nurturing environment where students get all the skills required for preparing internationally inspired cuisine. Progressive American instruction is tempered with a solid foundation in classic French culinary technique. Degrees on the Las Vegas campus include: Bachelors Culinary Management, Bachelors Food and Beverage Management, Associates Baking and Pastry, and Associates Culinary Arts.
Las Vegas Culinary School – Le Cordon Bleu Culinary Arts College – All US campuses are modeled after the original Culinary College in Paris, France. This world-class curriculum was designed to turn out only the most well prepared and highly skilled new chefs. Students learn classical French cuisine from the ground up, working in a French kitchen brigade system of labor division. Western cuisine is dissected and perfected to promote consistency and strong palate skills among graduates. Degrees include: Associates Le Cordon Bleu Culinary Arts, and Certificate Le Cordon Bleu Patisserie and Baking.
Nevada Community and Technical Colleges Offering Culinary Arts, Restaurant Management, and/or Hospitality Degrees
Academy of Medical and Business Careers - Las Vegas
College of Southern Nevada - Las Vegas – A few campuses in and around Las Vegas provide comprehensive educations in a number of specific sectors of the hospitality business.  The general business program at the school could be applied in entrepreneurial and management careers, but the impressive catalog of hospitality programs covers Casino Management, Culinary Arts, and Food and Beverage Management.  The school graduates chefs, bar managers and other restaurant professionals with food related degrees, but other hospitality programs in Travel and Tourism and Hotel Management also prepare students for careers in the resort and lodging industry. (www.csn.edu)
Heritage College - Las Vegas
Sierra Nevada College - Incline Village
Truckee Meadows Community College – Reno – TMCC founded a Culinary Arts program in 1979 that is still serving would-be chefs in Nevada.  Associate's Degree in Culinary Arts is a popular two-year program that conveys basic kitchen knowledge alongside advanced management and entrepreneurial principles.  For students who want to complete their culinary educations in less than a year, a Certificate of Achievement is a fast-track option that is available in a wide ranging Culinary Arts format or with a Pastry and Baking emphasis. (www.tmcc.edu)
University of Nevada - Las Vegas-Reno
Western Nevada College – Several Locations across the state prepare students for continuing education through a general studies program that serves to establish basic proficiency in core subjects for students who plan to move to a four-year college.  The school offers unique customer service courses that are appropriate for hospitality minded
Individuals who choose to acquire a basic education here. (www.wnc.edu)
ACF Accredited Programs
Postsecondary
College of Southern Nevada
3200 E. Cheyenne Ave.,
North Las Vegas, NV 89030-4228
Phone: (702) 651-4818
Fax: (702) 651-4558
Contact: John L. Metcalfe - john.metcalfe@csn.edu
Programs
AAS Culinary Arts
AAS Food and Beverage Management
AAS Pastry Arts
The International Culinary School at the Art Institute of Las Vegas
2350 Corporate Circle
Henderson, NV 89074-7738
Phone: (702) 992-8530
Fax: (702) 992-8564
Contact: John L. Metcalfe - john.metcalfe@csn.edu
Programs
AAS Degree in Culinary Arts
AS Degree in Baking and Pastry
BS Degree in Culinary Management
Truckee Meadows Community College
7000 Dandini Blvd.,
Reno, NV 89512-3999
Phone: (775) 674-7917
Contact: Karen A. Cannan, CEPC - kcannan@tmcc.edu
Programs
AAS Degree in Culinary Arts
Certificate in Baking and Pastry
Certificate in Culinary Arts
Secondary
Academy of Arts, Careers and Technology
380 Edison Way,
Reno, NV 89502-2325
Phone: (775) 327-3937
Contact: Fred G. Wright, CEC, AAC - FWright@washoeschools.net
Programs
Secondary Baking and Pastry
Secondary Culinary Arts
East Career and Technical Academy
6705 Vegas Valley Dr.,
Las Vegas, NV 89142-3636
Phone: (702) 799-8888
Fax: (702) 799-8899
Certificate & Job Training Programs
Sierra Nevada Job Corps Center
14175 Mount Charleston St.,
Reno, NV 89506-1241
Phone: (775) 789-0928
Contact: Mark Cinkovich - cinkovich.mark@jobcorps.org
Programs
Secondary Baking and Pastry
Secondary Culinary Arts
Culinary Training
Top Schools
Majors
Degree Types
Career Information