Earn Your Chef's Jacket in Connecticut
Connecticut culinary arts schools put forth a diverse medley of educational programs that position graduates for quick entry into careers in the food service industry. Associate's degrees in various hospitality disciplines prepare would-be-chefs for work in hotels, restaurants, casinos and virtually anywhere that there are mouths to feed.  Certificates in the field give a fast-track option to career-minded foodies who want to learn the basics, then get to work in a pro kitchen.
The positioning of the state does not allow for a direct Connecticut ocean coastline, but proximity to the bounty of the sea helps define the state's robust food culture, which is rich in fresh seafood.  Clams and lobster are tourist favorites, but the state also supports decent dairy, egg and cattle industries.  The bottom line – there is no shortage of raw materials for working chefs to manipulate into innovative signature dishes.
NYC is a stone's throw from Connecticut, so the southern and western portions of the state are populated with savvy big-city diners who demand culinary stimulation that is on par with the high New York food standard.  Irish and Italian immigrants account for some of the cultural food influences that characterize the culinary melting pot found in cities like Bridgeport, New Haven and Hartford. 
It's all good news for culinary students, since learning and earning in the hospitality field can be accomplished admirably in Connecticut. Major universities – Yale and UConn—already put Connecticut high on the list of college destinations, and for Culinary Arts students, public and private cook's training is easily within reach.
Wherever you go to cooking school, a heavy dose of local flavor should be part of your curriculum.  Investigate the local scene to find a niche for your own talents.  Dissect local food trends, and sample from the menus of the area's most talked about chefs.  Your successful career depends on a network of like-minded kitchen professionals that hold the keys to your post-graduation employment, and contribute to your emerging culinary point of view.
CT Culinary Scene
Upscale seafood is the order of the day in tiny coastal towns, such as Essex, Old Saybrook and Guilford.  The innovative fine dining scenes in cities like Hartford and Stamford serve a discerning group of food lovers who want the same culinary excellence that's available in nearby New York.  Like many diners across America, the newest generation of Connecticut foodies are concerned with sustainability and responsible food practices.  Connecticut menus are laced with seasonal and native ingredients.
Local festivals and food events provide some of the largest concentrations of food professionals, all exhibiting their skills in one place. For students, festivals provide fertile grounds for the culinary cross-pollination that helps define emerging culinary perspective.  Tap casual food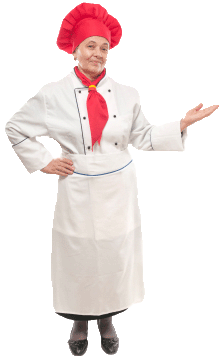 events to create important industry contacts and witness local food trends firsthand.
Volunteering or interning in an event kitchen is a great way to gain an insider's perspective.  Even better – participate in a student cooking competition that pits you against your contemporaries, and provides real-time feedback on your creations.
Annual Flavors of Connecticut – Benefit food event that takes top local chef's out of the comfort of their own kitchens and places them on a culinary stage before eager local foodies.  Chefs Mike Hazen and Nicci Tripp have participated in past years.
Connecticut Hospitality Expo
The Sun Winefest – Bobby Flay and fellow Iron Chef, Marc Forgione, are a couple of marquis participants in this food and wine extravaganza that boasts over 1000 wines and beers for attendees to sample. Various demonstrations and tasting menus are put forth by accomplished chefs – to the delight of festivalgoers. (www.mohegansun.com)
Professional Culinary Associations
Use the membership resources available through professional associations to leverage your culinary career. These organizations provide discounted student memberships, access to national and regional conferences, members-only educational seminars, and valuable networking workshops with area culinary and hospitality pros.
Connecticut Restaurant Association
Connecticut Chef's Association
Top Chef Jobs in Connecticut
Culinary Arts graduates should think outside the box when it comes time to land a job. Elevated cuisine is in demand in places that used to be satisfied by the ordinary. Cooks and chefs might consider the following jobs in addition to traditional kitchen roles.
Restaurant chef/cook, entry- or mid-level
Hotel/Inn chef/cook
Institutional chef
Casino chef/cook
Corporate chef/cook
Cruise ship chef
Private chef
Caterer
Salaries for Connecticut Chefs
Salaries are never etched in stone, but this spendy part of the country usually boasts higher than average wages for kitchen workers. Anticipate average salaries for Executive Chefs and Sous Chefs with experience and education to fall between $30,000 and $50,000.
There are a number of other factors that influence prevailing pay levels.  These include; the general health of the economy, your reputation, your level of education, and the type of establishment that you work in.  The industry promotes from within, so starting at the top of the heap is not a requirement for a successful run in the hospitality business.  Passion and perseverance are rewarded, so with the proper pool of experience to draw from, working at the owner/operator level is within your grasp.
Connecticut Cooking and Culinary Arts Schools
Clemens College – Suffield-  This educator provides a one-stop-shop for culinary, restaurant and hospitality bound students. There is little that this school doesn't offer students heading into the food service industry. Programs in Culinary Management instill the skills you need to not only work like a pro chef, but to manage kitchen and restaurant personnel. Concentrations in the culinary track include: Small Business and Entrepreneurship and Commercial and Health Care Dining. The school provides hands-on career assistance and you have the opportunity to engage in valuable internships.
Connecticut Culinary Institute – With various locations within the state, including Suffield, Farmington, and Hartford, CCI is a one-of-a-kind professional school that prepares students to face the rigors of contemporary restaurant kitchens as well as stimulating creative chef output. Students learn in a number of well-equipped training kitchens and in a full-scale production kitchen on-site at the Hartford campus. Hands-on, intensive programs include: Advanced Culinary Arts, Professional Pastry and Baking, and Advanced Italian Culinary Arts.
Connecticut Community and Technical Colleges Offering Culinary Arts, Restaurant Management, and/or Hospitality Degrees
Gateway Community College - New Haven
Lincoln Technical Institute – Shelton, Hartford
Manchester Community College – Manchester – Associate's in Culinary Arts provides a broad-based education in kitchen technique and classical cooking styles.  Baking, food cost control, and nutrition are key curriculum areas in the CA program, which prepares graduate for work in hotel and restaurant kitchens.  Food Service is another degree program that focuses passionate food lovers in the institutional direction, for work in schools and health care facilities.  The culinary degrees are ACF accredited and the school also offers a Hotel and Tourism course of study that gets graduates out of the kitchen as front desk and restaurant managers. (www.mcc.commnet.edu)
Naugatuck Valley Community College – Waterbury – Students choose from two educational tracks, within the school's Hospitality Management Department.  The division is cut and dried here with Food Service and Hotel options. Food Service is always one of the top three employers in the country each year, so dynamic careers await graduates of the Associate's program.  Management principles are conveyed to students in a way that also lends itself to success in entrepreneurial ventures. (www.nvcc.commnet.edu)
Norwalk Community College – Norwalk – Prospective chefs choose from three educational programs for foodies here.  Culinary Arts Certificate is awarded to students who complete the curriculum that focuses on technical kitchen skills, recipe creation, supervisory training, and understanding how to use and care for standard kitchen equipment. Associate's Degrees are offered in two hospitality areas noted as Restaurant/Foodservice and Hotel/Motel Management.  Enrollees must exhibit competency in basic core classes like math, communication and literature. (www.ncc.commnet.edu)
Ridley Lowell Business and Technical Institute - New London
Saint Joseph College - West Hartford
Three Rivers Community College – Norwich – Students interested in careers within the hospitality industry have a leg-up by completing one of three programs offered at TRCC.  Hotel, Restaurant, and Casino options are offered in  the Associate's of Science Degree programs designed to place graduates in well-paying hospitality jobs. (www.trcc.commnet.edu)
University of New Haven - West Haven
ACF Accredited Programs
Postsecondary
Lincoln Culinary Institute a Division of Lincoln Technical Institute - Shelton
8 Progress Dr,
Shelton, CT 06484-6219

Phone: (203) 929-0592 ext 45807
Contact: Theodore M. Redos - tredos@lincolntech.com

Programs:
Diploma in Culinary Arts and Food Service
International Baking and Pastry
Manchester Community College
60 Bidwell St,
Manchester, CT 06040-6449

Phone: (860) 512-2786
Fax: (860) 647-6238
Contact: Carl Stafford - cstafford@manchestercc.edu
Programs:
Associate Degree in Culinary Arts
Associate Degree in Food Service Management
Certificate in Culinary Arts
Secondary
Grasso Technical High School
189 Fort Hill Rd,
Groton, CT 06340-4803

Phone: (860) 807-2105
Contact: Chad Raasumaa - Chad.Raasumaa@ct.gov

Norwich Technical High School
7 Mahan Dr,
Norwich, CT 06360-2425

Phone: (860) 807-2105
Contact: Chad Raasumaa - Chad.Raasumaa@ct.gov
Phone: (860) 208-4397
Contact: Jason P. Bentley - jbentley@ct.edu

A.I. Prince Regional High School
401 Flatbush Ave,
Hartford, CT 06106-3757

Phone: (860) 807-2105
Contact: Chad Raasumaa - Chad.Raasumaa@ct.gov
Windham Technical High School
210 Birch St,
Willimantic, CT 06226-2108

Phone: (860) 807-2105
Contact: Chad Raasumaa - Chad.Raasumaa@ct.gov
Find A Culinary School near Ashburn With Open Eligibility Today!
Culinary Training
Top Schools
Majors
Degree Types
Career Information