Cut Your Culinary Teeth in a School in New Jersey
New Jersey has a little bit of everything when it comes to its interesting food scene and culinary education opportunities.  Linked to New York City by proximity and culture, the northeastern part of the state bubbles with a big city vibe. And just across the river in Manhattan lies a culinary clearinghouse of greatness, waiting to tapped by would-be chefs.
 
Jersey is more than the congested area near Newark and Hoboken; much of southern NJ is rural and includes the environmentally unique Pine Barrens and a rural agricultural region that stretches out to Cape May.  Of course the Jersey Shore has been trivialized by reality TV, but Atlantic City and the beautiful coastal beaches make for a thriving food industry that serves tourists and summertime residents.
Cooking educations run the gamut in Jersey, with worthy programs at community colleges, vocational and technical schools, and four-year universities.  The big three for ambitious career-minded students are culinary arts, pastry arts, and hospitality management. You can be sure that these degree programs, and other focused food training are front and center in New Jersey, so when it's time to get a formal education under your culinary belt consider New Jersey cooking schools as a direct path forward.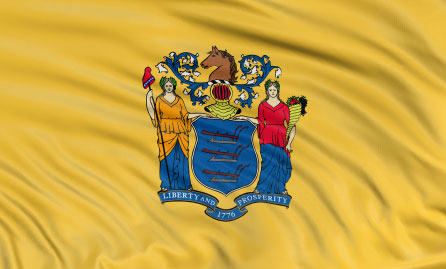 Tips for Choosing a New Jersey Cooking School
The hospitality industry represents a vast pool of opportunities that exist across many disciplines.  The industry encompasses the food and beverage sector, as well as hotel and tourism jobs. Where is your niche?  It's a good question to ask when you decide to embark on a hospitality career, because the answer might place you on the most direct path to an outstanding career.
Do your strengths lie in hands-on food production? If so, the straight Culinary Arts Degree track will propel you forward with kitchen skills and a solid base of food theory.  If you are inclined to work the front of the house, your career as a hotel front desk manager can be placed firmly on the fast track with a Hospitality Management Degree.  Kitchen management careers draw from practical experience combined with the type of business skills taught at New Jersey hospitality schools.
So visualize your dream job and set about finding your best path to it. Whatever your particular course of study, there are mechanisms for success that should be present in your program.  Keep your you on the ball, which is ultimately a great job and stellar career for you.  Delve into the resources available at each school to make sure your in a place that understands where you want to go, and has the tools in place to get you there.
These are ways the school you choose can help prepare you to land a good job:
Internships, externships and apprentice placements as part of the curriculum
State-of-the-art professional teaching kitchens are essential for hands-on training
Professional chef/instructors who work in the real world and bring their industry experiences back to the classroom
Student-run restaurants that give you experience in real-time situations, under the guidance of teaching chefs
Career guidance that includes resume-building and social networking advice
Job placement help like job boards and access to established industry contacts
Digging Into a New Jersey Food Educational Experience
Are you willing to immerse yourself in the New Jersey culinary scene? Soaking up the local food culture should be a solid part of your overall education. If you're not sampling dishes at the best-reviewed local restaurants and delving into the culinary secrets of the area's most talked about chefs, then you are missing out on a wealth of inspiration for your own career.
Nothing beats a food-centric recreational festival.  Food events celebrate local traditions, ingredients and culinary talent, so they are a great way to get a finger on the pulse of the region.  Getting noticed is the order of the day for chefs who exhibit at these fests, so they are always putting their best innovations forward. Competitions and cook-offs often include student categories that pit emerging culinary minds against one another.  Participate yourself, to make valuable industry contacts within the casual environment of these New Jersey food festivals.
Local food festivals and events to sample: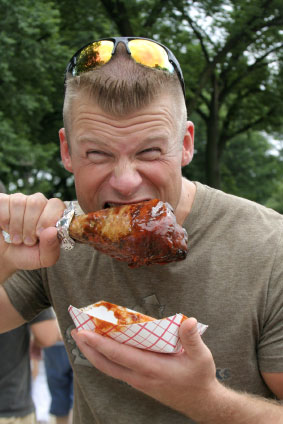 Cape May Harborfest – Summer festival that celebrates coastal culture with creative seafood preparations and regional beverages.  The scallop challenge is a culinary throwdown that challenges chefs to engineer their best scallop bites.
Summer Harvest Festival - Pittstown – Sustainable cooking is a buzzword in the industry that recognizes the need to cook responsibly with renewable crops.  Eating locally is the emphasis of this harvest fest that plays up the bounty of the land in a spirited 'Cooking Fresh" chef competition, that tasks chefs to but their creative minds to work on fresh from the garden ingredients
NJ State Ice Cream Festival - Toms River
Epicurean Palate - Mercer County – What a great fine-food event that taps over twenty of the best local chefs to delight discerning foodies with their best creations.  Excellent networking opportunity for students to volunteer in a vendor's kitchen.
American Bakery Expo
Salaries for NJ chefs vary, but what's clear is that many good job postings require a culinary arts education to apply. Other factors that influence your placement on the payscale include your professional experience and the general health of the hospitality industry in the area where you'll work.
Yearly salaries in New Jersey range from $25,000 for entry-level line cooks/station chefs to over $50,000 for experienced sous chefs. Of course salaries for executive chefs, personal chefs and chef/owners can be much higher, but these roles must be earned as you progress through your career. For recent graduates it's about positioning yourself for success and letting your passion and ambition guide you through the kitchen ranks.
Add more credibility to your resume with a membership in a local chapter of a nationally recognized professional association:
Affiliation with groups like these allows you to network, forge valuable industry connections, gain access to private job lists, and participate in educational events and conferences.
New Jersey State Colleges, Community and Technical Colleges Offering Culinary, Restaurant Management and/or Hospitality Degrees
Atlantic Cape Community College - Mays Landing- Culinary Arts, Food Service Management and Hospitality Management provide the emphasis for the outstanding degree programs at this CC.  Fully 75% of the Culinary Arts Associate's Degree is comprised of hands on learning in the school's state of the art culinary training kitchen.  General education courses in math and English provide a foundation that prepares graduates for many industry jobs.

Atlantic County Vocational Technical School - Mays Landing

Bergen Community College – Paramus

Bergen County Technical Schools – Hackensack

Brookdale Community College – Lincroft

Burlington County College – Pemberton

Camden County Vocational and Technical School – Sicklerville

College of Saint Elizabeth – Morristown

County College of Morris – Randolph

Fairleigh Dickinson University – Teaneck

Hudson County Community College - Jersey City – Culinary Arts and Hospitality Management Certificates and Associate's degrees are dispensed from a notworthy culinary program that is steeped in fundamentals.

Mercer County Community College – Trenton – Pastry Arts and Culinary Arts degrees prepare students for employment in restaurants, hotels, corporate food facilities, fine-dining restaurants and private clubs.  Pastry graduates might also tap retail and wholesale bakeries for employment.

Middlesex County College – Edison

Monmouth County Vocational School District - Long Branch

Morris County Vocational School District – Denville

Ocean County Vocational Post Secondary Division - Toms River

Raritan Valley Community College – Somerville

Rutgers University - New Brunswick

Union County College – Get a jump on a hotel or restaurant career with an Associate's in Applied Science in Hospitality Management. Chefs with solid kitchen skills often pursue management training that gives them the educational credentials to land high-level kitchen manager jobs.

ACF Accredited Programs
Postsecondary
Academy of Culinary Arts at Atlantic Cape Community College
5100 Black Horse Pike,
Mays Landing, NJ 08330-2623
Phone: (609) 625-1111
Fax: (609) 343-4924
Contact: Patricia K. McClay, CEC, CCE - mcclay@atlantic.edu
Programs
AAS Degree in Baking and Pastry
AAS Degree in Culinary Arts
Certificate in Baking and Pastry
Certificate in Culinary Arts
Brookdale Community College
765 Newman Springs Rd.,
Lincroft, NJ 07738-1599
Phone: (732) 774-6593
Fax: (732) 224-2950
Contact: Michelle A. Zuppe - mzuppe@brookdalecc.edu
Programs
Culinary Arts Associates of Applied Science
Culinary Arts Certificate
Pastry Arts Certificate
Hudson County Community College
161 Newkirk St.,
Jersey City, NJ 07306-3006
Phone: (201) 360-4631
Fax: (201) 656-1522
Contact: Paul Dillon - pdillon@hccc.edu
Programs
Associate Degree in Baking and Pastry
Associate Degree in Culinary Arts
Certificate in Baking and Pastry
Certificate in Culinary Arts
Secondary
East Brunswick Campus - Middlesex County Vocational and Technical Schools
112 Rues Ln.,
East Brunswick, NJ 08816-4235
Phone: (732) 257-3300 x 1942
Contact: Dawn Lystad - lystadd@mail.mcvts.net, Adam Recktenwald - recktenwalda@mail.mcvts.net
Programs
Baking and Pastry
Culinary Arts

Perth Amboy Campus - Middlesex County Vocational and Technical Schools
457 High St.,
Perth Amboy, NJ 08861-3505
Phone: (732) 376-6395, (732) 257-3300 x 1942
Contact: Stephen J. Moir, CEC - moirs@mail.mcvts.net, Adam Recktenwald - recktenwalda@mail.mcvts.net
Pistacaway Campus - Middlesex County Vocational and Technical Schools
21 Suttons Ln.,
Piscataway, NJ 08854-5715
Phone: (732) 257-3300 x 1942
Contact: Dawn Lystad - lystadd@mail.mcvts.net, Adam Recktenwald - recktenwalda@mail.mcvts.net
Programs
Baking and Pastry
Culinary Arts
Certificate & Job Training Programs
Edison Job Corps Academy
500 Plainfield Ave.,
Edison, NJ 08817-2515
Phone: (732) 393-3513
Fax: (732) 985-8550
Contact: Bo Kuzyszyn - kuzyszyn.bo@jobcorps.gov
Fulfill Culinary Training Kitchen
300 State Route 66,
Neptune, NJ 07753-2706
Phone: (732) 600-0621
Fax: (732) 918-2660
Contact: Raymond Cattley - rcattley@fulfillnj.org
Find A Culinary School near Ashburn With Open Eligibility Today!
Culinary Training
Top Schools
Majors
Degree Types
Career Information