Delaware Culinary Arts Schools
Diminutive Delaware is sometimes overlooked when it comes to educating culinary professionals.  For prospective students, this oversight might lead to short changing a high quality educational environment.  The state, in fact, boasts a substantial variety of hospitality schooling alternatives for interested parties.
Maryland and Virginia are heavy-hitters in the tourism and hospitality sectors, and Delaware's proximity yields a range of employment opportunities that are not limited by the state's small size. Coastal Atlantic Ocean influences make for a food culture that is rich in native seafood. Lobster, shrimp, scallops and a variety of fish are skillfully manipulated for discerning gastrophiles, by chefs who bring credibility to Delaware's place on the epicurean map.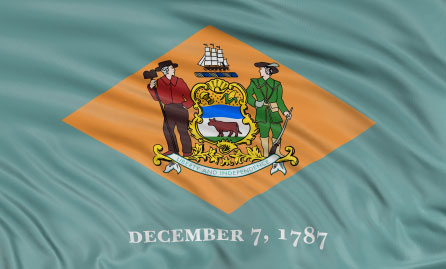 Choosing a Cooking School in Delaware
As you're shopping for a cooking education, keep the following questions in mind:
What types of programs does the school offer? Diplomas, Certificates, Bachelor's or Associate's degrees? They are each present in Delaware, so thoroughly vet your prospective schools to find the course of study that is correct for you.
Does the school provide career and job placement assistance? Job boards and industry connection are essential to furthering your career. Make sure your school has these tools in place, enabling you to hit the ground running after graduation.
Do you have access to internships while in school? Internships, externships, and apprenticeships are invaluable learning tools that place you under the bright light, in the fast-paced hospitality industry.
Is there a student-run restaurant on campus, where you can flex your culinary muscle in real-time?  Practical application of classroom theory is a substantial part of your vocational enlightenment.  Campus run catering facilities and restaurants simulate situations you'll encounter in paid employment situations.
Answering these and other career-centric questions enables you to refine your culinary employment dreams, and place yourself on the most reasonable path for success.  Potential for individual career success is the barometer by which culinary schooling options should be judged, so make sure your chosen school rates highly for its dedication to advancing your career.
Regional Professional Organizations
Professional chef associations offer discounted student memberships. Often, education and career advancement are primary functions of such industry groups. Use them to access members-only culinary conferences, educational seminars and to facilitate long-term, career-enhancing networking opportunities.
Delaware Valley Chef's Association
Delaware Restaurant Association
Experience the Delaware Culinary Scene
As your formal culinary training takes shape, don't overlook the lessons to be learned outside the classroom. Sample local specialties, and dissect restaurant menus that you admire.  Learn the names and culinary tendencies of Delaware's most talked-about regional chefs.  Meet them whenever possible, for future employment and collaborative access.   Major metro areas like Wilmington and Dover are brimming over with notable restaurants and cuisine.  Take your epicurean explorations to the next level – as a requisite part of your culinary education.
Delaware State Colleges, Community and Technical Colleges Offering Culinary, Restaurant Management, and/or Hospitality Degrees
Delaware State University – Dover – Hospitality Management training is offered as
preparation for entry-level employment in any of a variety of industry settings.  Sanitation, food production management, supervision within the hospitality industry, restaurant management, purchasing, food service systems, catering, beverage management, and resort administration are core curricular areas represented within the 39 credit specialty degree program.
University of Delaware – Newark - Food-related undergraduate programs include Dietetic and Hotel, Restaurant, and Institutional Management.  The highly ranked hospitality educator provides practical application opportunities, to supplement in-class learning.  The Vita Nova Restaurant, on campus, is a 60 seat learning laboratory that is run by students pursuing hospitality degrees.  The Courtyard by Marriott at University of Delaware is a fully operational industry hotel that gives students hands-on experience running the 126 facility. The school also boasts an advisory board comprised of area professionals who advise and administer the school's hospitality programs.
Delaware Technical and Community College – Stanton, Wilmington, Georgetown, Dover - The State's community college system hosts a number of degree and certificate options for students in need of culinary arts training.  Not every option is available at every campus, depending on enrollment date and campus facilities. Programs offered by the system: Baking and Pastry Skills Studies Diploma/Certificate, Cooking Certificate, Culinary Arts, Kitchen Skills Studies.  Though it is not a part of the Culinary Arts School, Delaware Technical and Community Colleges also offer a Food Service Management Degree that is suited for institutional employment in food production.  The bag is mixed, in terms of Degree, Diploma, and Certificate awards, so for specific information, students are encouraged to consult the system's online resources.
ACF Accredited Programs
Postsecondary
Delaware Technical & Community College - Terry Campus
100 Campus Dr,
Attn: Shari Swanson,
Dover, DE 19904-1383
Phone: (302) 857-1000
Contact: Edward J. Hennessy, CEC, AAC - hennessy@dtcc.edu
Programs:
AAS Degree in Culinary Arts
Delaware Technical and Community College
400 Stanton Christiana Rd,
Newark, DE 19713-2111
Phone (302) 857-1706
Fax: (302) 368-6620
Contact: Edward J. Hennessy, CEC, AAC - hennessy@dtcc.edu

Programs:
AAS Degree in Culinary Arts Technology
Find A Local Culinary School With Open Eligibility Today!
Culinary Training
Top Schools
Majors
Degree Types
Career Information