Study Culinary Arts and More in West Virginia
West Virginia has been the butt of jokes for its "country" image and its historically lackluster economy, but state is rich in tourist attractions and home to a booming culinary scene.  One of the most prestigious conference centers is located in the eastern part of the state. The historic Greenbrier, in White Sulphur Springs, is anything but "country" or backwoods. This is one of the country's top luxury resort hotels and defines refined dining.   
West Virginia is an industrial state to be sure, so there is no-nonsense approach to food in some localities, but the education scene for students who want to work in a restaurant is comprehensive.  Community and technical colleges across the state offer all levels of training from Bachelor's Degrees to Certificates that illustrate mastery of a particular culinary discipline.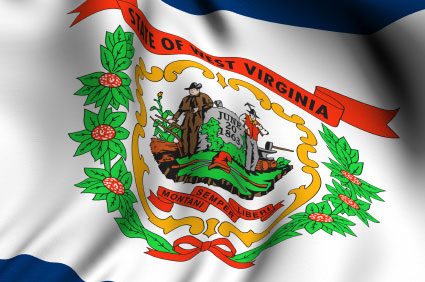 Choosing a Culinary or Hospitality School in West Virginia
The vast list of colleges and universities in the state also indicates an in-demand food services industry. As a student you can choose from top rated 4-year colleges and universities, where you'll likely find management level hospitality, hotel and restaurant management degrees, or community and technical colleges that specialize in dishing out concentrated practical skills in two-year Associate's Degree curriculums.
The end game is getting a job at graduation time so it is important for students to visualize their culinary goals before enrolling in a program.  The job you ultimately wish to hold will influence your career path in that specialized training might be required for your dream job.
If you want to test the waters as an owner/operator it is important to get a solid management and business education alongside your culinary training.  If your coveted career is more about creating delicate desserts and artistic candies, then a Pastry and Baking Chef's Degree is what you are after.
In addition to refining their educational path, students should look for the right tools to be present at the school the schools they choose. The quality of a school's facilities and the services packaged with your cooking school degree make a big difference in your potential for success at job seeking time. The following are earmarks of a school that is committed to preparing you fully for a competitive hospitality job, locally or nationally:
Accomplished chef/instructors are invaluable sources for industry best practices as well as possible career connections
Well-equipped teaching kitchens are vital to your practical education
Internship, externship and/or chef apprenticeship opportunities ensure you learn in a variety of professional kitchen environments outside school
Career guidance and job placement services help propel you seamlessly to a first job with growth potential.
Build Career Credibilty
Add further power to your resume with a student membership in a professional industry association, such as the American Culinary Federation. Local chapters of the ACF are located in Charleston and Wheeling. Other professional food industry organizations that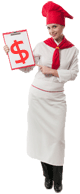 might benefit you:
Leverage memberships like these for private job postings, networking with closely related professionals, discounted admission to regional and national conferences and access to members-only educational events.
Recipe for Success: Take Advantage of Local Cuisine
As a requisite part of your culinary academic training make sure you explore the local culinary scene wherever you attend school. Charleston, Huntington, Wheeling, and Martinsburg comprise some of the larger metro areas and offer small clusters of inventive restaurants. Sample local fare, traditional dishes, and learn the names of the most talked-about chefs.
By dissecting the local trends and food culture, students become engaged in the food scene in a way that opens career and educational doors.  Collaborations and competitive cooking also offer opportunities to show your wares while building valuable industry connections.
West Virginia State Colleges, Community and Technical Colleges Offering Culinary, Pastry, Restaurant Management, and/or Hospitality Degrees
Bluefield State College – Bluefield

Bridgemont Community and Technical College – Bridgemont – Students can pursue a Bachelor's of Applied Science degree that is accredited by the American Culinary Federation.  Food handling skills are taught alongside business management practices that prepare graduates for employment in the kitchen or the front of the house.

Cabell County Career Technology Center – Huntington

Carver Career Center – Charleston

College of West Virginia – Beckley

Davis and Elkins College – Elkins

Fairmont State Community and Technical College – Fairmont

Glenville State College – Glenville

James Rumsey Technical Institute – Martinsburg

Marshall University – Huntington

Monongalia County Technical Education Center – Morgantown

Mountwest Community and Technical College – Huntington - Culinary arts and hospitality training include Associate's Degree programs in Culinary Arts and Hotel Management.  The school also promotes adult learning in the culinary field with non-credit cooking courses.  Degree candidates are trained in all modes of food preparation and benefit from a technically intensive curriculum that emphasizes fundamentals like knife skills, nutrition, and sanitation.

Mountain State College – Parkersburg

Mountain State University – Beckley – Earn your culinary arts degree from this school that is recognized by the American Culinary Federation.  Bachelor of Science and Associate's degree programs are offered that teach the entire spectrum of hospitality fundamentals from a diverse pool of disciplines that include; nutrition, ice carving, advanced pastries, management and bartending.  A broad base of instruction leads to hands-on training in state of the art kitchens.  Students are engaged in competitions and benefit from relationships with culinary associations like the schools own Culinary Arts Club.

Pierpont Community and Technical College – Fairmont – This two-year college offer diverse catalog of degrees in the hospitality field.  Four distinct options offered are Dietary Management, Resort and Hotel Management, Pastry and Baking Chef, and Culinary Arts.  Culinary Arts Associate's program is accredited by the American Culinary Federation.  The Pastry program has the same designation and is also practiced in state of the art learning laboratories on campus.

Shepherd College – Shepherdstown

University of Charleston – Charleston

West Liberty University – Hotel and Tourism management program is offered at the baccalaureate level to prepare students for careers in any area of hospitality.  Degree programs require completion of an extensive internship program that places students with reputable players in the tourism industry.

West Virginia Northern Community College – Wheeling – Associate's and Certificate programs are offered in culinary arts.  Graduates might land in any number of hospitality careers with the broad knowledge of the industry conveyed by this school.  Laboratory studies are emphasized in programs that also include management training for chefs and restaurant operators.

West Virginia Wesleyan College – Buckhannon
ACF Accredited Programs
Postsecondary
James Rumsey Technical Institute
3274 Hedgesville Rd.,
Martinsburg, WV 25403-0259
Phone: (304) 754-7925
Fax: (304) 754-7933
Contact: Stephen J Brown, Jr. - sjbrown@access.k12.wv.us, Lonnie Dale Coble - lcoble@k12.wv.us
Programs
Certificate in Culinary Arts
Pierpont Community and Technical College
1201 Locust Ave.,
Fairmont, WV 26554-2451
Phone: (304) 367-4306
Fax: (304) 367-4587
Contact: Jay R. Mahoney, CEC, AAC - jay.mahoney@pierpont.edu
Programs
AAS Degree in Food Service Management - Baking & Pastry Option
West Virginia Northern Community College
1704 Market St.,
Wheeling, WV 26003-3643
Phone: (304) 214-8875
Contact: Christian E. Kefauver, CEC - ckefauver@wvncc.edu
Programs
AAS Degree in Culinary Arts
Certificate & Job Training Programs
Fruits of Labor, Inc.
10161 Main St.,
Rainelle, WV 25962-1130
Phone: (304) 438-7425
Contact: fruitsoflaborinc@hotmail.com
Programs
AAS Degree in Culinary Arts
Find A Local Culinary School With Open Eligibility Today!
Culinary Training
Top Schools
Majors
Degree Types
Career Information