Choose a New York Cooking School
Take your cooking passion to the ultimate culinary proving ground—New York.  New York City boasts a full representation of the best culinary schools operating on the modern educational scene. The city holds a special place in American culinary lore, with a long history of unique gastronomy.  The multicultural nature of the city is reflected in a pooling of food influences that overflows with ethnic fusion, and authentic national traditions.
To the delight of their Food Network indoctrinated TV followings, famous restaurateurs like Bobby Flay and Mario Batali operate in the big city, but names like Delmonico's and The Russian Tea Room pre-date these culinary young lions outings – by a lifetime.
As a culinary student, there is no limit to the off campus learning that awaits you in The Big Apple, so it pays to distill your culinary dreams to a manageable scope of consideration, before getting carried away on an epicurean tangent.  Are you an Italian-American eager to promulgate your love for your ancestral cuisine?  Or are your progressive chef's ambitions linked to one of a kind creations that bear allegiance to nothing more than your own passion and creativity?  Perhaps you just want to bake good pies.
Wherever you fall on the gastronomic spectrum, there is a place for you in New York, and a school to propel your career down your chosen path.  The industry promotes from within, so whatever your entry point, you can be sure that a solid culinary education will advance your cause.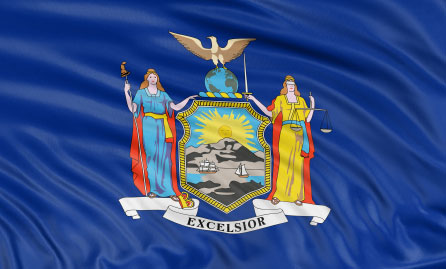 Choosing a Culinary School in New York
For chefs, New York City is one of THE most competitive markets on the planet; still, the sheer number of restaurants operating in the city makes for a culinary employment scene that is rich with opportunities - at all levels.  If you want a program that's affordable, accelerated and job-driven, focus on technical and community college options. The two-year Associate's degree programs offered by such vocational schools fulfill your learning needs for rapid job placement, in professional kitchens.
If your goal is an advanced degree at the Baccalaureate level, consider a four-year business driven hospitality degree from one of the state's universities. For prestigious world-class curriculums, taught by renowned chefs, go for the gusto at the French Culinary Institute or the Culinary Institute of America-Hyde Park, where the alumni list reads like a Who's Who of contemporary chefs.
Choose a school that is armed with the tools to successfully propel you down your chosen career path. Don't lose sight of the finish line, meaningful employment upon graduation.  Hallmarks of schools dedicated to moving your career forward include:
Internships/externships in local, national and international kitchens
Apprenticeship connections with respected chefs
State-of-the-art kitchens and baking facilities
Professional chef/instructors who bring varied backgrounds to their teaching kitchens
Student run restaurants that are open to the public
Career guidance and continuing education opportunities  
Catering operations that mimic commercial enterprises
On campus clubs and organizations, to supplement your classroom experiences
Job boards and placement assistance
Compete for a Chef's Job in New York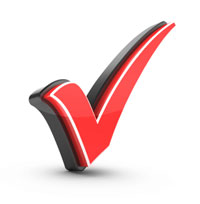 Job opportunities for culinary professionals in New York fall across a wide range of placements, from entry-level prep cook, to seasoned sous chef. Career paths for Culinary Arts graduates might include stops at restaurants, hotels, resorts, spas, hospital kitchens, corporate banquet kitchens, catering companies and even personal chef enterprises. Salaries for kitchen staffers in New York are generally higher, across the board, due to higher cost of living.  Other factors influence starting pay, and salary mobility, within the industry.  Consider your education, professional experience, type of employment, location - and even reputation, when gauging your salary expectations. The industry promotes from within, so for rapid advancement, always put your professionalism on display. Average salaries for sous chefs in Manhattan generally fall between $43,000 and $53,000.
List of New York Cooking Schools
French Culinary Institute in New York City dishes up a consummate classical French curriculum, with several concentrated areas of study to choose from.  600 hours of training advances your skills through the rigors of the entire series of kitchen stations and techniques required for employment across the industry. A Wine Intensive option is offered alongside Technology Concentration, which evokes futuristic culinary scenarios in the present day. The school caters to professional chefs, but offers an impressive course catalog for serious amateurs. Programs: Classic Culinary Arts, Classic Pastry Arts, and the Art of International Bread Baking.
The Culinary Institute of America in Hyde Park is the alma mater of some of today's best and brightest chef stars. Iron Chef Michael Symon is an alum, as are Anthony Bourdain and Cat Cora. Julia Child called it the Harvard of culinary schools. Your education at CIA sets the industry standard for comprehensive culinary competence. Count them: 5 student-run restaurants that let you work and learn in high-volume professional environments. Programs of study include: Bachelor's Culinary Arts Management, Associate's Culinary Arts, Bachelor's Baking and Pastry Arts Management, and Associate's Baking and Pastry Arts.
Institute of Culinary Education in New York City delivers top of the line world-class culinary education in as little as 6 to 11 months. Curriculums are developed to consistently turn out the best chefs possible, and prepare them to hit the ground running in any of the best NYC restaurants. Schedules accommodate full-time and part-time students – an important feature for working professionals.  Required externships and extensive financial aid offerings offer added appeal for committed gourmands. Programs include: Diplomas in Culinary Arts, Baking and Pastry Arts, and Culinary Management.
Culinary Academy of Long Island in Syosset is one of a pair of local culinary program locations. Curriculums exist for professionals as well as amateurs. The Commercial Cooking program is specifically designed for evening learning, to accommodate working students.  The 900 hour career program in an all encompassing progression that starts with basics like knife skills, before advancing to other areas of kitchen competence.  The Pastry and Baking program focuses on classical pastry techniques and bread making, in a 600 hours degree program. Career coursework includes: Professional Cooking, Commercial Cooking, Professional Pastry and Baking, and Hotel and Restaurant Management.
Career Academy of New York is the partner school to the Culinary Academy of Long Island. 9 month degree curriculums unfold as career-driven commercial programs, designed to impart the required skills for entry-level employment: Commercial Cooking and Catering, Commercial Cooking (evening only program), and Hotel and Restaurant Management.
State University of New York administers a wide variety of programs at two and four-year institutions across the state.  Associate's in Culinary Arts can be obtained at these campuses:
Alfred
Cobleskill
Delhi
Erie –City
Erie-North
Mohawk
Niagra
Schenectady
Sullivan
New York State Colleges, Community and Technical Colleges Offering Culinary, Restaurant Management, and/or Hospitality Degrees
Broome Community College – Binghamton

Bryant and Stratton Business Institute - Lackawanna-Rochester-Syracuse-Williamsville

Buffalo State College – Buffalo

Cornell University – Ithaca

Delhi College of Technology – Delhi

D'Youville College – Buffalo

Erie Community College - Buffalo-Orchard Park-Williamsville

Finger Lakes Community College – Canandaigua

Genesee Community College – Batavia

Hunter College - New York

Katharine Gibbs School – Melville

Kingsborough Community College – Brooklyn

Keuka College - Keuka Park

La Guardia Community College/CUNY - Long Island City

Mohawk Valley Community College – Utica

Monroe College – Bronx

Monroe Community College – Rochester

Nassau Community College - Garden City

Natural Gourmet Institute - Manhattan
New York City Technical College – Brooklyn

New York Institute of Technology - Central Islip-New York-Old Westbury

New York University - New York

Niagara County Community College – Sanborn

Niagara University - Niagara University

North Country Community College - Saranac Lake

Onondaga Community College – Syracuse

Orange County Community College – Middletown

Pace University - New York

Paul Smiths College - Paul Smiths

Rochester Institute of Technology – Rochester

Saint Johns University – Jamaica

Schenectady County Community College – Schenectady

Suffolk County Community College – Riverhead

Sullivan County Community College - Loch Sheldrake

Suny College of Agriculture and Technology - Cobleskill-Morrisville

Suny College at Cortland - Cortland

Suny College at Oneonta – Oneonta

Suny Plattsburgh – Plattsburgh

Syracuse University – Syracuse

The New School - New York

Tompkins-Cortland Community College – Dryden

Trocaire College – Buffalo

Villa Maria College - Buffalo

Westchester Community College – Valhalla

ACF Accredited Programs
Postsecondary
Erie Community College – North Campus
6205 Main St., Williamsville, NY 14221-8402
Williamsville, NY 14221-8402
Phone: (716) 270-5256
Contact: Mark G. Wright, CEC, AAC - wrightm@ecc.edu
Programs
AOS Degree in Culinary Arts
Erie Community College - City Campus
121 Ellicott St.,
Buffalo, NY 14203-2601
Phone: (716) 851-1052
Contact: Dorothy Marie Johnston, CEC, CCE, AAC - johnston@ecc.edu
Programs
AOS Degree in Culinary Arts
Certificate in Baking and Pastry
Niagara County Community College
3111 Saunders Settlement Rd.,
Sanborn, NY 14132-9506
Phone: (716) 614-6222
Contact: Mark A. Mistriner, CEC, AAC - mistrine@niagaracc.suny.edu
Programs
AAS Degree in Baking and Pastry
AAS Degree in Culinary Arts
Certificate in Baking and Pastry
Culinary Skills Certificate
Schenectady County Community College
78 Washington Ave.,
Schenectady, NY 12305-2215
Phone: (518) 381-1200
Fax: (518) 327-6369
Contact: David E. Brough, Ph.D, CEC, CCE, CCA - broughde@gw.sunysccc.edu
Programs
Associate Degree in Culinary Arts
SUNY - Cobleskill AG & Tech College
107 Schenectady Ave.,
Cobleskill, NY 12043-1704
Phone: (518) 255-5476, (518) 255-5822
Fax: (518) 265-6325
Contact: JoAnne E. Cloughly, CCC, CEPC - cloughje@cobleskill.edu, ason R. Evans - evansjr@cobleskill.edu, David M. Yanisko, CEC - yaniskdm@cobleskill.edu
Programs
AOS Degree in Culinary Arts
SUNY - Delhi College of Technology
2 Main Street,
Delhi, NY 13753
Phone: (607) 746-4402
Fax: (607) 746-4769
Contact: David Brower, Ph.D. - browerdc@delhi.edu
Programs
AAS Degree in Culinary Arts
The Culinary Institute of New York at Monroe College
434 Main St.,
New Rochelle, NY 10801-6410
Phone: (914) 740-6448
Contact: David Brower, Ph.D. - browerdc@delhi.edu
Programs
AAS Degree in Baking and Pastry
AAS Degree in Culinary Arts
Secondary
Capital Region BOCES Career and Technical School a]]Schoharie
174 State Route 30a,
Schoharie, NY 12157-5200
Phone: (518) 295-8191
Contact: Nancy S Iannacone - niannaco@gw.neric.org
Capital Region BOCES Career and Technical School: Albany Campus
1015 Watervliet Shaker Rd.,
Albany, NY 12205-2111
Phone: (518) 862-4800
Fax: (518) 862-4818
Contact: Mark D. Brucker, CEC, CCE - mark.brucker@neric.org
Edward J. Milliken Technical Center
375 Locust Ave.,
Oakdale, NY 11769-1650
Phone: (631) 244-5831
Fax: (631) 244-5814
Contact: Matthew S. Kozak - mkozak@esboces.org, Richard H. Simon - rsimon@esboces.org
Erie 1 BOCES- Harkness Career and Technical Center
99 Aero Dr.,
Buffalo, NY 14225-1401
Phone: (716) 961-4070, (716) 821-7500
Fax: (716) 632-1076
Contact: wfd@e1b.org
Programs
Baking and Pastry
Culinary Arts
Erie 1 BOCES: Potter Career and Technical Center
705 Potters Rd.,
West Seneca, NY 14224-2652
Phone: (716) 821-7331
Fax: (716) 821-7336
Contact: Donna Mann - dmann@e1b.org
H.B. Ward Career and Academic Center
970 N. Griffing Ave.,
Riverhead, NY 11901-2763
Phone: (631) 369-8100
Fax: (631) 369-5357
Contact: Eric Rickmers - erickmer@esboces.org
Joseph M. Barry Career & Technical Education Center
1196 Prospect Ave.,
Westbury, NY 11590-2700
Phone: (516) 622-6800
Fax: (516) 333-9384
Contact: Michael C. DeLillo - mdelillo@nasboces.org
Lewis A Wilson Technological Center
17 Westminster Ave.,
Dix Hills, NY 11746-6338
Phone: (631) 472-9013
Fax: (631) 586-1213
Contact: Robert Scavo - rscavo@wsboces.org
Certificate & Job Training Programs
South Bronx Job Corps
1771 Andrews Ave.,
Bronx, NY 10453-6803
Phone: (718) 294-5693
Fax: (718) 731-7208
Contact: Rosaba Vargas - vargas.rosalba@jobcorps.org
Delaware Valley Job Corp
PO Box 846,
Callicoon, NY 12723-0846
Phone: (845) 887-5400 x 130
Fax: (845) 887-9863
Contact: Danica Kinnard - dvfinanace@adamsaai.com
Glenmont Job Corps Center
822 River Rd.,
Glenmont, NY 12077-4108
Phone: (518) 767-2438
Contact: Erin Ferguson - ferguson.erin@jobcorps.org
Culinary Training
Top Schools
Majors
Degree Types
Career Information