Free Mexican Clipart!
We are proud to offer one of the best collections of free Mexican clip art on the web. Simply browse through the below clipart and right click on the one you want. We offer pictures of a taco, jalapenos, musicians and more graphics!
No need to worry about downloading & uploading these pictures – we host them for free :)
Once you right click on an image it will automatically pop up a box with the embed code for that image, and then you can quickly embed the image into your WordPress blog, website, or forum. We offer both standard HTML embed code as well as bb/forum code, and you can use this code on virtually any type of website – Facebook, MySpace, Pinterest, Twitter, Google+, WordPress, Blogger, Tumblr, Xanga, hi5, Orkut, Piczo & Friendster. Teachers and students can also use these for school.
Downloadable Mexico Clip Art
Amigo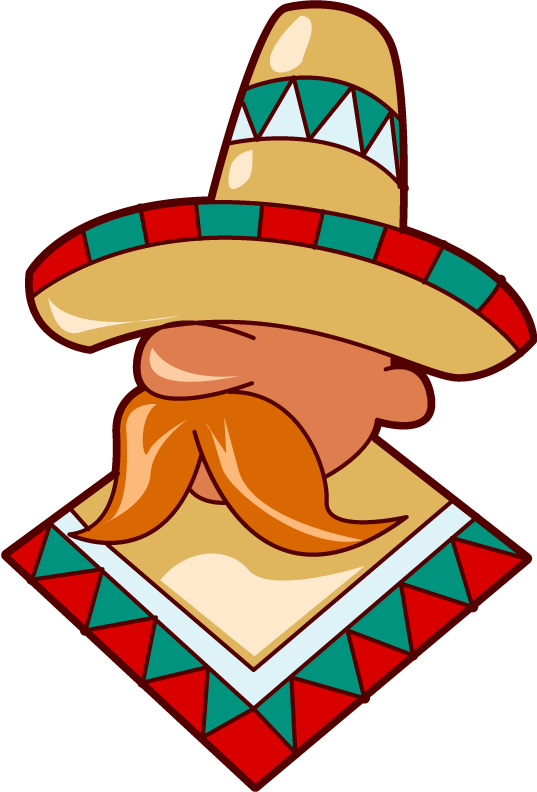 This is a cartoon image of a Mexican man with an orange handlebar mustache wearing a sombrero and a poncho. Both the sombrero and poncho are decorated with red, tan, and turquoise designs.
Dancer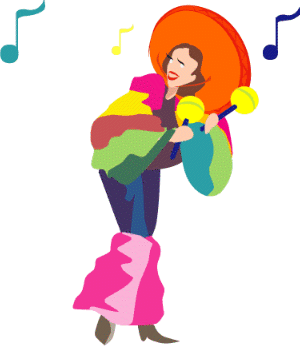 This is a dancer shaking maracas. She wears an orange sombrero with a multicolored traditional outfit. Musical notes float about in the air around her.
Flute Player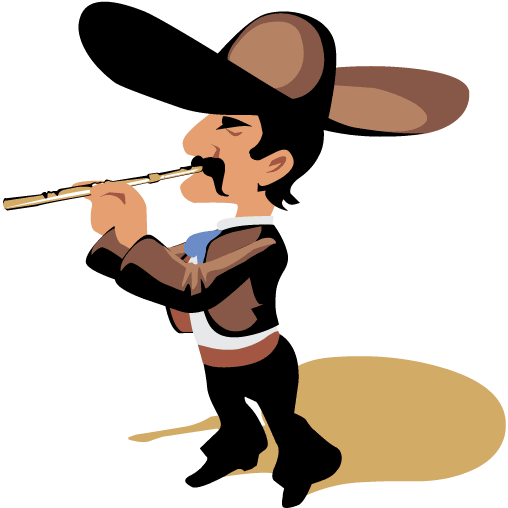 This is a picture of a short mariachi with a handlebar mustache playing the flute. He wears a giant sombrero and a black and brown mariachi outfit.
Hot Peppers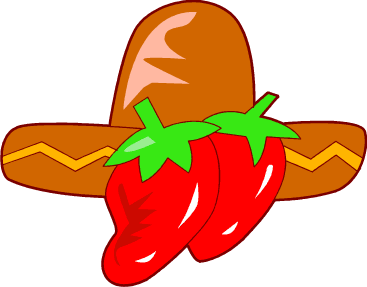 This is an image of two red hot peppers in front of a sombrero. The sombrero is brown with a jagged yellow pattern on its brim.
Jalapeno Pepper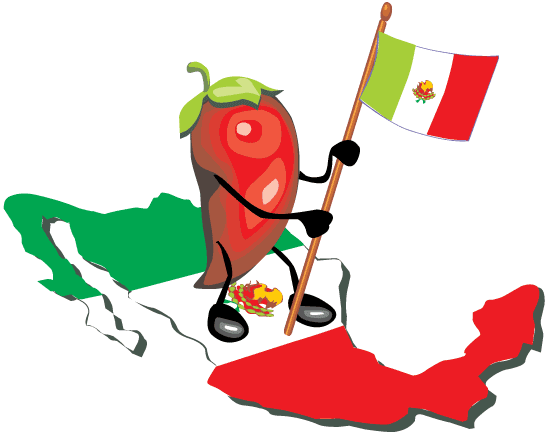 This is an image of a red cartoon jalapeño pepper holding a Mexican flag. The pepper stands on a map of Mexico decorated with the colors of the Mexican flag: green, red, and white.
Maracas
This is picture of a mariachi in a black and white outfit with a large sombrero shaking two maracas. The maracas are colored red and blue.
Mexican Child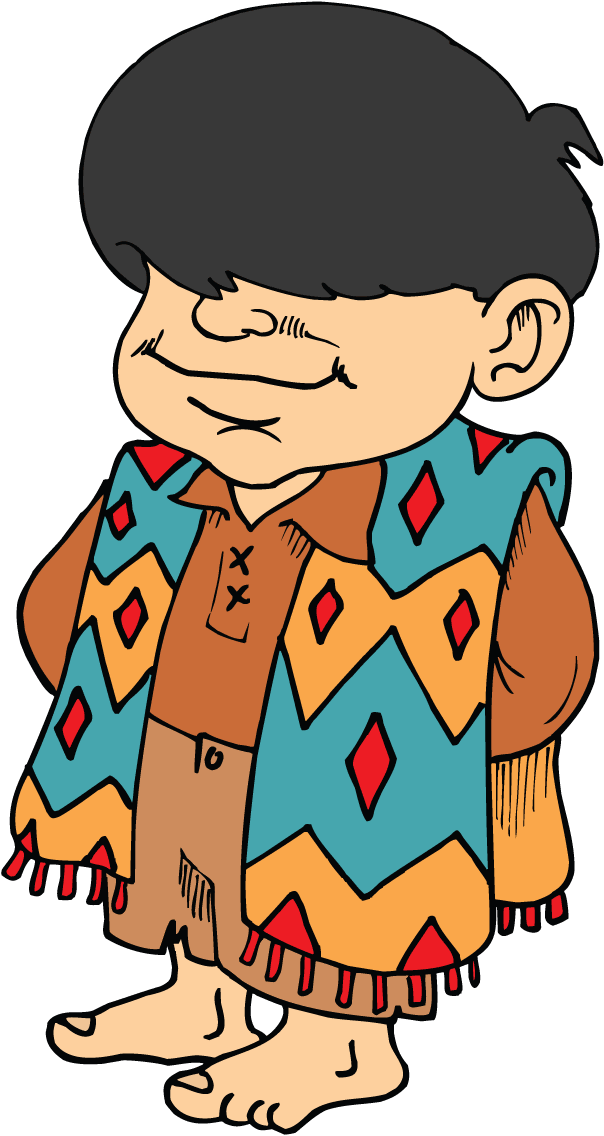 This picture depicts a small Mexican child with moppy hair that covers his eyes. He wears a brown outfit and a multicolored shawl is slung over his shoulders.
Guitar Player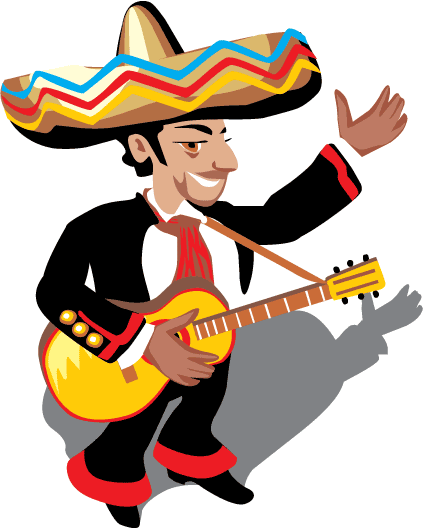 This is a mariachi playing the guitar. The mariachi wears a black, white, and red outfit. His guitar is yellow.
Taco
This picture depicts a taco. Green lettuce and red peppers are visible inside the light brown tortilla.
Did we miss something? Have a request? Contact us and we will try our best to help out. Thanks for checking out our website! Hope you find using this clipart as fun as we have! :)
Food Clipart
Drink Clipart
Celebration Clipart
---
Culinary Training
Top Schools
Majors
Degree Types
Career Information