Best Vegan Cooking Schools

A plant-based diet is a healthy culinary option that continues to grow in popularity. Chefs who can diversify and specialize in the niche vegetarian and vegan market are rapidly becoming a desired commodity in the cooking industry. Vegetarian-friendly culinary schools offer the opportunity for cooking professionals as well as those who seek a career in culinary arts to expand their knowledge and stay one step ahead by developing the skills needed to satisfy this growing trend. There are several culinary schools offering vegetarian cooking programs but there are some who specialize in vegetarian and vegan cooking leading to certification.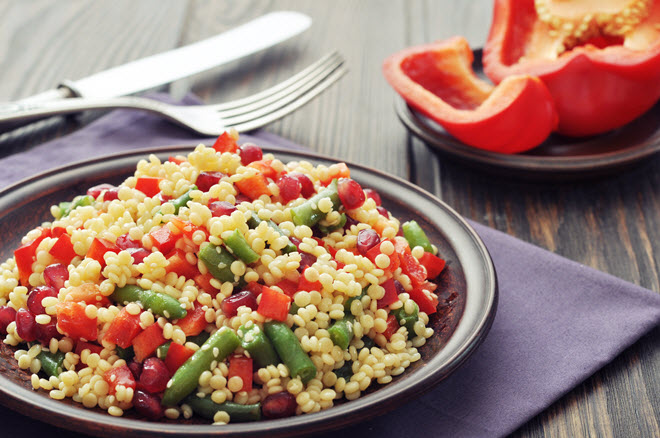 Living Light Culinary Institute
Living Light is an internationally known raw organic vegan chef cooking school. Located in Fort Bragg, California, it was founded in 1997 by master chef Cherie Soria who is considered the mother of gourmet raw food cuisine. Living Light offers workshops and comprehensive chef and instructor training designed for both the serious chef and the ordinary individual interested in healthier meal choices. Their certifications include Gourmet Chef, Associate Chef. and Raw Culinary Arts Professional. Workshops in knife skills, recipes and nutrition facilitate the training. Internet classes are available using videos and online instruction.

Vegan Culinary Academy
Located in beautiful Napa Valley, California, Vegan Culinary Academy was founded in 2007 by Certified Executive Chef Sharon Christensen. Though they do not offer a certification program, all chef instructors are credentialed and certified in the state of California. Their classes are customized and personalized to include plant-based diet instruction, food sculpting, and food business management. They guide students through intensives and traineeship programs.
The School of Natural Cookery
The School of Natural Cookery has a unique curriculum where students learn to cook without using recipes. Their non-traditional professional culinary program caters to the intuitiveness of the individual chef/artist. Joanne Saltzman, who founded "The Language of Cooking" bases the school's cuisine on original foods to include grains, beans and vegetables. The School of Natural Cookery first opened its professional curriculum in 1991 where it has flourished since. Located in Boulder, Colorado, this school offers both a diploma and certificate program as well as teacher training.
Vegetarian Society Cookery School
Part of the Vegetarian Society of the United Kingdom, Vegetarian Society Cookery School is a prestigious venue for vegetarian and whole food cooking education. Founded in 1982 by Sarah Brown & formerly known as the Cordon Vert School, its diploma is well-received around the world. Its highly regarded and intensive diploma program is only open to professional chefs but their courses are available to anyone who wants to excel in whole food cuisine. The school its headquarters in Cheshire in an old Victorian mansion. Chefs can find a helpful eLearning section online to learn the basics of vegetarian cooking and catering and to assess their own knowledge of the art.
Natural Gourmet Institute for Health and Culinary Arts
Located in Manhattan, New York, the Natural Gourmet Institute enjoys first class facilities. Founded by Annemarie Colbin, Ph.D. in 1977, the school emphasizes the relationship of food and its effects on health. Their hands-on approach to the natural diet and cooking techniques provides the student with an overall knowledge of both theoretical and practical information. The Chef's Training Program includes an intensive internship often leading to employment offers.

The Natural Epicurean
The Natural Epicurean bases its philosophy on macrobiotics which they describe as a holistic approach to a healthy lifestyle choice. The academy was founded in 1994 by Elizabeth Ann Foster and is located in Austin, Texas. They offer an intense 800 hour training course and include cooking for healing, cutting techniques and home remedies. Natural whole foods cooking is combined with eclectic course offerings. Internships are available.
Natural Kitchen Cooking School
The Natural Kitchen believes in making the world a happier and healthier place one kitchen at a time. Based in New Jersey, the school was founded in 2005 by Christine Waltermyer who continues to have a large television presence as a natural and raw foods chef. The Natural Chef Training Program offers hands-on innovative cooking techniques. They often have guest chefs and include food history, food politics and personal healing in the curriculum.
Here is a video featuring Christine Waltermyer discussing whole food choices
Find A Culinary School near Ashburn With Open Eligibility Today!
Culinary Specialties
International Cuisine
Specialty Schools
Online Options
---
Culinary Training
Top Schools
Majors
Degree Types
Career Information