Kutti Pi – Fresh Goat Fetus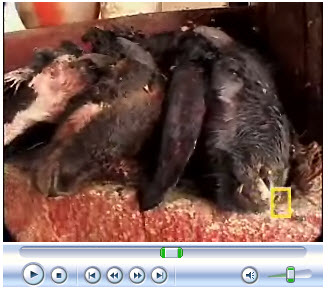 Kutti pi, which is an Anglo-Indian dish consisting of an animal fetus (of any sort- usually goat or cow). National Geographic has a video of it here.
Not sure what makes me more queasy; all the organs for sale in the market or the fact she's holding her modern car keys while bargaining for a fetal goat.
Submitted by Alli