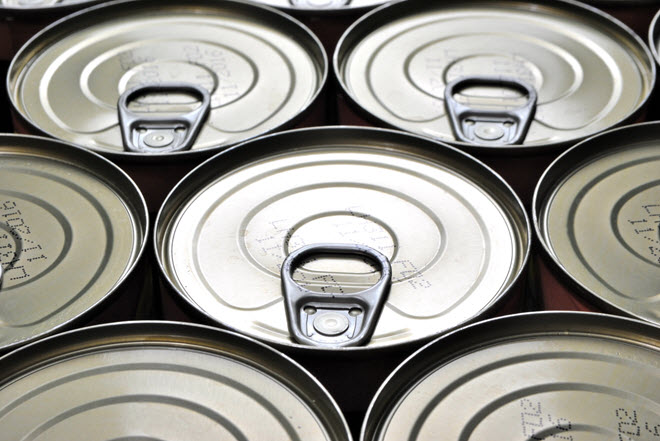 It may be difficult to believe, but America has a bigger hunger issue than most people realize. Many Americans face "food insecurity," which the United States Department of Agriculture (USDA) defines as the lack of access, at times, to enough food for all household members. In the United States, this is caused not by a lack of food, but by the continued prevalence of poverty.
In 2014, 48.1 million Americans lived in a food insecure household. This included 32.8 million adults and 15.3 million children. It's an especially alarming thought that millions of children in our own neighborhoods regularly faced uncertainty about their next meals. But there's good news: you can help! By becoming a hunger advocate and holding a food drive or hunger event, you can put food on the table for dozens, even hundreds of Americans living in food insecurity.
This guide is designed to help you figure out what kind of an event you want to hold, how to plan and execute a food drive, alternatives to traditional food drives, and the best kinds of food items to include in your donations.
Hammering out the specifics: What kind of event best fits your goals?
Start with your general goal: do you hope to hold a large event or a more modest one? The answer to that question ties directly into the idea of a host location for your food drive. For example, are you collecting within your neighborhood, your workplace or your school? This may come down to which group you think you can communicate with best and motivate the most. (So if you're thinking of holding a large food drive within your company but don't have a strong mass communication system at work, you might be better off sticking to a neighborhood drive.) Reach out to others within that group to see who may be interested in helping you plan the event.
Establish exactly how you want your drive to work. You could have a single designated day, time and place to collect donations or an extended collection event over the course of several days or weeks. Pick the date(s) of your event, keeping holidays and breaks in mind. (A springtime school food drive would be a great idea, but it wouldn't be very successful if collection dates were while the kids were on spring vacation.) Collection can be done by dropping off at collection sites, arranging pick-ups, or both.
Consider specific kinds of donation events: at a fill-up-the-truck challenge, participants are encouraged to fill an entire box truck with donations. Five-pound parties require guests to bring five pounds of non-perishable food, with a prize for the guest with the most items. $5 parties follow the same idea, but guests are asked to spend $5 on non-perishable food items and awards are handed out for the most items or biggest box of donations. You could even theme your food drive with how donations are collected, such as by requesting that partygoers fill up a bag you provide them.
Keep in mind that deciding what kind of an event you want to hold is going to depend largely on how much time you have to devote. Don't take on more than you can manage or be afraid to ask for help. Remember, a small food drive is far more helpful than a failed food drive!
Put it all together: Planning and executing your food drive
Now that you've got your food drive wheels moving, it's time to hold a planning meeting where interested coworkers and friends can gather to help you organize your event. This should include choosing a theme for your drive. This time of year, a holiday theme is a great way to get people's attention and spread awareness about local hunger issues.
Come up with a catchy, creative slogan that ties together the cause and the organization benefitting from the food drive. You can even hold a poster contest to find the most creative, eye-catching display; it's an excellent way to get people informed and excited about the drive before you even start collecting! Plus, it's a fun way to get kids involved and teach them the importance of giving back at an early age.
Elect a committee with several leadership positions: an overall coordinator (this is likely your own title) and team leaders for individual tasks like food sorting, donation collecting and advertising. Establish clear responsibilities for each leader, and ensure they all know and have easy access to key dates and times for your drive. (You may even want to pass out event calendars!) Have a roster of all volunteers, complete with full names and contact information to easily keep everyone in the loop and updated.
Next, finalize the details of your collection methods. When deciding on drop-off locations, think convenient, high traffic, and — especially if yours is a single-day event — have an indoor option, pending poor weather conditions. Local businesses, schools, churches and grocery stores are all great options. Reach out to managers and principals to supply them with information about your drive, including which organization it benefits, your goals and the expected dates it will run, and ask if they'd like to participate.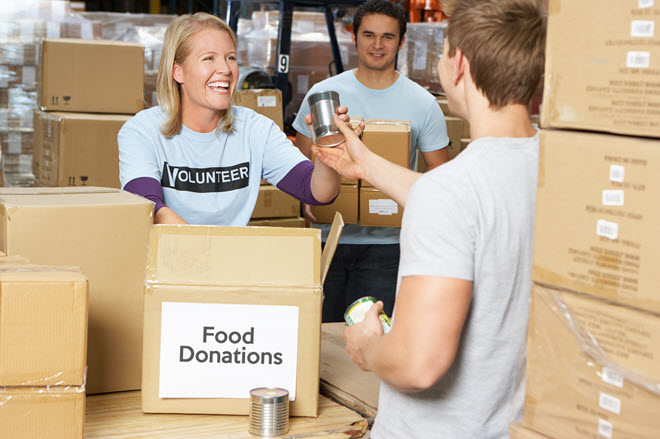 Don't forget to reach out to the organization you'll be working with. Not only should you let them know you'll be sending donations, it's important to ask them if there are any items they specifically need. Local organizations are often in short supply of low sodium and low sugar foods, but this year they could also be low on baby formula and baby food, or maybe something as simple as brown rice. Knowing exactly what they need can make all the difference in donating!
Now to consider one of the most important aspects of your drive: advertising! Promote your food drive in company or school newsletters and reach out to local churches, libraries, and community centers to let them know about your cause. Contact local media; even if they don't write an entire story about your drive, they could post the information on their website or Facebook page. And don't forget about your own social media; posting and sharing on Facebook or chronicling your efforts on a blog can be excellent ways to garner community interest and involvement.
And there are tons of ways to grow involvement throughout your event. If you're working with a retailer, talk to the manager about possible incentives for employee involvement, internal flyers or posters, or asking customers if they'd like to donate at the register. You could even set up a holiday gift-wrapping station for the price of canned goods.
Incentives and prizes are another great way to gain supporters of your cause. Schools could offer discounted sporting event or dance tickets. Companies could offer a casual dress day if goals are met. Local businesses might be interested in donating items for a raffle. You can even create games with your drive! Challenge coworkers to build sculptures out of the canned goods and then award the most creative. Hold a contest for best holiday photo or cutest pet and vote by canned good donation; whoever's box gets filled up first wins!
Chronicle the whole process with photos and post them with flyers and in company newsletters to keep up excitement around the drive. Track and post results as they occur throughout the event. Creating a website or Facebook page for the event with updated goal progress and photos would be an easy, interactive way to keep everyone informed.
You can even make donations a form of currency! Instead of tickets, require canned goods as a price of entry for company parties. Incorporate a "swear jar" type of policy around the office, but instead make it a "donation jar." Anytime someone's cell phone goes off during a meeting or someone is late to work, require a donation.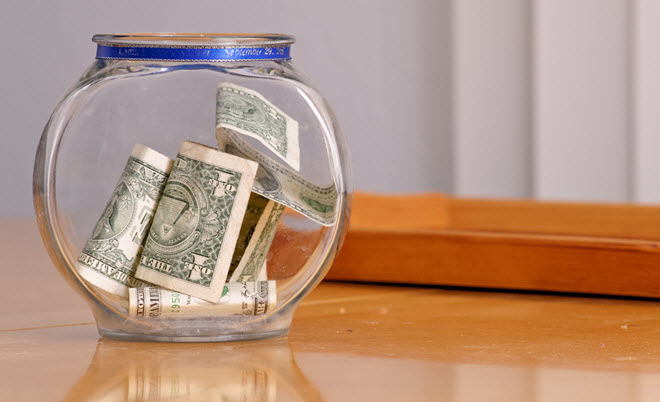 Think outside the box: Alternatives to food drives
Food drives require a lot of time and devotion, and sometimes juggling work and family life is tricky enough without taking on something extra. Or maybe you just want something more creative than a traditional food drive. Whatever the case, you have plenty of options when it comes to being a hunger advocate!
Be resourceful and go with what you've already got: go through your cabinets and donate leftover unopened food from parties and barbeques. Pick up that giant stack of coupons you've been meaning to clip, then buy and donate what's on sale. See if you can set up a stand at a local event like a 5K or music festival to collect donations. Or go with what you'll get: ask for canned good donations instead of gifts at a birthday or anniversary party.
If you decide you want to go big, you may want to hold your own large-scale community lunch or dinner for the local hungry population. You could plan your own menu to cook, or your meal could be potluck style, with volunteers all bringing in dishes from home. Keep in mind that host locations should be neutral, non-religious and conveniently located. Some organizations will even help you host a dinner where individuals or groups can prepare home-cooked meals for guests.
Hosting a large-scale event can bring in all kinds of community participation. You can set up booths about public health assistance and ID services, or see if local barbers would donate their time for haircut booths. Get radio stations interested; they may even set up a broadcast booth at the event!
Reach out to local celebrity chefs who may agree to cook for the event. Many independent chefs donate time or food to local hunger causes, and some even make it part of their business plan. Even if they can't do it themselves, they might be an excellent reference for someone who can!
When it comes down to it, though, just volunteering at a soup kitchen can make a huge difference. Even one or two nights a week can be a rewarding way to give back, and many community kitchens have nightly or weekly dinners to which you can donate your time. Volunteers might prepare and serve meals, sort and distribute canned goods and clothing, clean the facility and grounds, fold linens, or help with inventory. Remember, no matter your strengths, there are plenty of ways you can help out at a soup kitchen!
Shop smart: The best foods for your event
Of course all donations are appreciated, but sticking to some general guidelines while shopping can help make your contribution all the more valuable. Canned proteins like tuna, salmon, chicken, peanut butter and peanuts are a great place to start, as well as grains like pasta (regular or whole grain), rice (white or brown), and macaroni and cheese. Ideally, canned vegetables are low sodium or no salt added, and canned fruits are in their own juices or light syrup. Multigrain cereals like rolled oat varieties, corn flakes, raisin bran variations and high-fiber cereals, along with protein-based soups like beef stew, chili, chicken noodle and turkey rice, are also great options.
Evaporated milk is another important nonperishable item to add to your donation list. Healthy snacks like dried fruit, whole grain crackers, trail mix and fruit cups are great items, along with unsweetened apple sauce, low sodium pasta sauce, and chicken, beef, and vegetable broths and stock. Keep in mind that canned goods with pop-top lids are preferable to those that require a can opener, and glass jars aren't ideal.
You may also want to consider collecting pet food donations. Dry or canned cat and dog food, bird seed and fish food are all helpful pet donations. These don't have to be a main focus for your drive, but they can certainly find good homes!
If you're cooking your own event, try to include "superfoods" like kale, avocado and raw almonds in your dishes. They're packed with vitamins and nutrients and are a great way to make the most of a single meal. Other super healthy options that won't kill your wallet include lentils, oats, oranges, chunk-light tuna (it makes a great substitute for salmon), cabbage, peanut butter, apples, eggs and carrots. The Food Network has great superfood recipes you could adapt for your event, and Campbell's Soup has plenty of budget friendly recipes.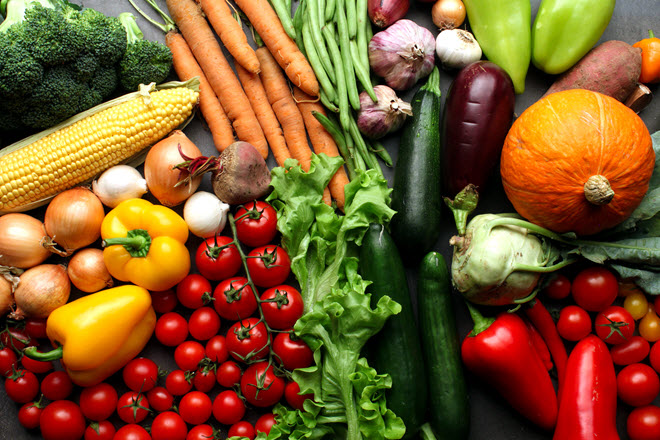 Food drives are a wonderful way to give back to the community, and they can help countless families put food on the table. But whether you hold a food drive or host your own dinner, the difference you'll make is ultimately immeasurable. However you choose to donate your time, being a community hunger advocate could be one of the best choices you ever make!
Additional Helpful Resources